Important points to be noted
The tour is designed from Kathmandu to Kathmandu.
This tour is conceptualised in such a way that personal attention can be given to each and every photographer and for that, the group will be restricted to 15 photographers only.
This tour has been specifically designed for photographers. Non-photographer spouse/friend may be accommodated on the tour but at full cost and on agreeing to stick to the schedule of the of the tour.
Indians do not require visas for entering Nepal. If you have a passport, please carry it with you.
While all care would be taken to stick to the schedule, unforeseen circumstances, time consistency might lead to some changes.
As it is a foreign country your mobile number will not work unless you have international roaming. A local sim will be provided to each participant against passport.
What does the tour fees include?
Accommodation: Stay will be at the best located Hotel situated in the ancient kingdom at Bhaktapur Durbar Square. Staying in this positions is the best way to cover the entire rituals.
All day local taxi or bus fare for each and every destination.
Stay in a deluxe hotel for five nights and six days (on a twin sharing basis).
Expert guidance on street, portrait, daily life, architecture and culphotography with a particular emphasis on the Bisket.
Two times Tea, Breakfast, Lunch & Dinner in all days. Nonveg and Veg food will be provided. There is no set food. You can choose whatever you like from the menu.
All entry Fees, Camera Fees, Tickets to any museum, gallery as per the itinerary.
Packaged drinking water will be provided.
Service of the photographic mentors from India, Bhaktapur and Kathmandu.
What is not covered in the tour fees?
Anything else other than what is included in the tour fees.
All expenses of personal nature.
Medical expenses.
Personal purchases.
All items of personal nature e.g. telephone call bills, fax/email bills etc.
Tips and gratuities in Hotels, Lodges, Hotel Staff and Driver-guide(s) tipping.
Alcoholic and non-alcoholic drinks.
Travel Insurance.
Laundry services.
Your souvenir and/or duty-free shopping
Extra Activities not included in the Itinerary.
Any other item(s) not included in our Itinerary.
Any other actual expenses would be shared by all participants on actual basis.
Stay will be at the best located Hotel situated in the ancient kingdom of Bhaktapur Durbar Square. Staying at this location is the best way to cover the entire rituals.
Facilities provided by the hotel
Well-furnished standard Rooms
24 hours Hot & Cold water
Non-Veg & Veg Restaurant
24 hours Wi-Fi facilities in entire lobby area of the hotel
Doctor on call & taxi on requirement
Laundry service / Shoe Polish
Large parking area & Hall
Currency Exchange
Registration is open from 15th August, 2018 until 10th February, 2018 or till the seat reservations end.
Only a maximum 15 hardworking photographers will be selected for this photo tour. This is not a fancy tour; you have to walk a lot, so your physical fitness is very important.
Participants will be granted for the photo tour based on email confirmation on a first come first serve basis.
Please feel free to call us on +91 8900702900, +91 8509333385, or +977 9818824999 (Nepal Number) for any further assistance.
You need to pay 50% of the tour amount immediately (either in USD or INR as per the conversion rate on date)
Balance amount to be paid 30 days before the tour.
Full payment needs to be made in advance. No refund on cancellation. Please read all details on this page and Detailed Terms and Conditions, Disclaimer / Undertaking in the Registration cum Booking Form.
In order to reserve your seat, 100% advance payment is a must.
To confirm registration, the participant must pay the amount through NEFT or IMPS or RTGS. Once the payment is done please send us a copy of bank receipt (screen shot is also fine) of your payment sent details. Once we confirm your payment, we will send you the tour id no. along with the Rules & Regulations of the tour, which makes you, a confirmed candidate of the photo tour.
One or two Digital cameras with two to three lenses (for example – 24mm, 35mm, 50mm, or zooms like 16-35mm, 24-70mm and a long focal length like 70-200).
Tripod is not required because there will be a large number of people, you'll not be able to put your tripod but a Monopod will be very helpful for capturing some nice slow shutter speed images during pulling of the chariot.
Rain cover for your camera during Sindur Jatra. Though Sindur Jatra is a completely dry colour festival but the protection of your camera is necessary.
Protector for your lens.
If you have ND filter please carry it with you; it can be required during slow shutter speed photography of Chariot Pulling.
A cap and windcheater is preferable during Sindur Jatra.
Extra battery for your camera and external hard drive with adequate space and card reader.
Adequate memory card and Card reader.
A Computer with photo-processing software.
For Indians, Visa is not required. If you have a passport please carry it with you.
Your 8 Passport size photographs.
Risks: It will be really very crowded during pulling of Chariot and the Yoshin Pole ritual. So it's advisable to keep yourself at a safe distance during that time.
It will be pleasant and normal in the daytime with maximum temperatures of about 20°C. Nights become cooler with a minimum of 15°C. in the month of April.
*Limited seats on first come first serve basis. **Please read all details on this page and Detailed Terms and Conditions, disclaimer/undertaking in the Registration cum Booking Form.
Tour Dates
11th  to 15th April 2018.
PLACE
Bhaktapur, Kathmandu, Nepal.
Weather
Temperature:
Sunshine:
Rainfall:
PARTICIPATION FEE
For Indian Participants
42500 INR
For International Participants
850 USD
TOTAL PARTICIPATIONS
Maximum 6 participants
TEACHING LANGUAGE
English, Hindi & Bengali
PHONE
+918509333385
+918900702900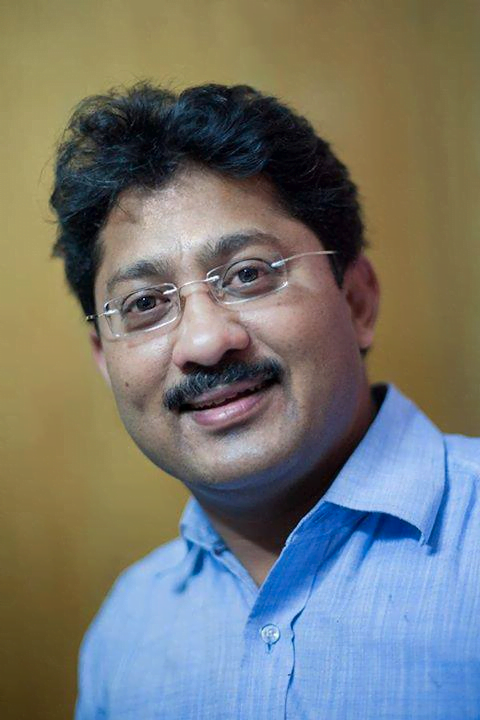 Apratim Saha
Apratim Saha is a contributing photographer for National Geographic Stock Photography, Getty Images and Stocksy United. He is a Brand Ambassador and mentor for Tamron and Datacolor. He has over 30 years of experience, from traditional film to digital photography. He is a commercial photographer specializing in people photography, portraiture, lifestyle & editorial clients. Besides commercial works, Apratim also shoots other subjects that stimulate his visual or emotional sensibilities.