Winter Expedition To Mongolia
Day 1 (07.02.2023)
After arriving from your international flight, our driver will bring you to the hotel situated in the centre of Ulaanbaatar. During the day, will be visiting the black market, Gandantegchinlen Monastery and Sukhbaatar Square. Proceed to money exchange for local currency. Overnight accommodation will be in a hotel. In the evening, we will enjoy a traditional meal at a local restaurant.
Day 2 (08.02.2023) Fly to Ulgii and proceed to Ulaankhus
Catch the early morning flight to Ulgii, arriving at 9.30 am. Ulgii is the largest town in western Mongolia and an estimated 80% of the world`s eagle hunters live here. After a quick breakfast, we will drive to Ulaankhus for 2 hours and set up our first camp alongside Yerbol's winter place. Ulaankhus is a district of Bayan-Ulgii Province in western Mongolia. In this river valley, our friend and host, Kazakh eagle hunter, Yerbol and his family have their cosy winter house, where you will be warmly welcomed. This family lives in their autumn camp in Yurts which are close to their winter houses made of wood and clay. Same as their assistants lived 1000 years ago.
After finishing the greeting and tea and snacks we'll be doing photography sessions of the eagle hunters. There will be possibilities to gather 3 – 4, or even more, eagle hunters for photography. Tonight we'll stay with the family but we will have our own yurt for the night. Our expedition cook will prepare western food & local cuisine, hot meal, coffee and snacks.
Day 3 (09.02.2023) – Preparation For The Migration
Packing down the winter camp: A day spent with our Kazakh hosts who will be packing up all their possessions ready to leave the next day. Accommodation will be in a ger.
Day 4 (10.02.2023) – Migration Day 1
Leave for the migration at first light. For the next 4 days, we will accompany the family on their epic migration in the Altai mountain ranges. The work starts very early on migration day. Not only is the family ger dismantled, but also the animals have to be rounded up – although they often migrate in their separate herds. The animals seem to know the routine by instinct. After all, migration is a cyclical routine.
Traditionally the men rode on horses, women rode on horseback or on a pack of animals and Bactrian camels which were traditionally used to move possessions. Everything is made ready and prepared for moving: ger parts, carpets, pots and pans, shelves, stoves. Nowadays, if the family has access, trucks are used for moving the 'home.' Herder starts herding early in the morning before sunrise, and we'll walk with the nomads and their herd at the same time as taking photographs while we follow the families to their spring camp. Each day our ground team will drive ahead in special 4×4 vehicles and set up our ger tents for sleeping and dining.
Our walking will be approximately 10 to 15 kilometres per day. While the walking isn't terribly difficult (it will be cold and there will be a lot of walking), anyone who gets tired or simply wants a break can always hop into one of our vehicles. Photography from sunrise to well past sunset each day. At night our accommodation will be in a Ger(yurt).
Day 5 (11.02.2023) – Migration Day 2
Migration towards Saina's Tuvan ethnic group winter shelter. During the nomad's migration, you will have the chance to take photos of the Livestock, Herdsmen, Landscapes, Lakes and the snow-capped mountains. The herding families don't need to rely on maps or GPS devices; they use the sun, the shape of hills and mountains and landmarks to find their way.
Day 6 (12.02.2023) – Migration Day 3
The same schedule as before, herdsmen will start herding animals before the sun rises. Herding towards "Buudal" place where most migrators stop and spend the night, get strength for the following day across a frozen lake and snowy high pass.
We'll be awake to the fresh mountain air and stunning morning glow of the Altai Mountain range, and start moving towards Tsengel Khairkhan snow-capped mountains, a place of high altitude and beautiful landscape. Overnight stay in a warm Ger(yurt).
Day 7 (13.02.2023) – Migration Day 4
This is our final day of migration. Migration will be the same as before, starting before sunrise. And continue till we do the high pass-through frozen lake "Khara-Kol". After crossing frozen lakes and mountain passes in the early evening, we will reach our host family's spring camp with their livestock in the Dayan Lake region. The Family will get busy settling into their new house. Tonight, we will arrange a feast and celebrate this epic journey. Overnight stay in a warm Ger(yurt).
Day 8 (14.02.2023) Rest Day
A leisurely day spent at Yerbol eagle hunter's Spring camp. Photographing and exploring the neighbourhoods areas. A beautiful and very isolated spot in the snow-covered mountains of Tavan Bogd national park.
Day 9 (15.02.23) Back to Ulgii Town
A natural light portrait early in the morning session with our local friends. Today after a good rest we drive 200 Km back to Ulgii town (full day driving) in our expedition vehicles where we visit the local market and local sightseeing and enjoy local cousins in the evening.
In the evening we will stay at a local hotel.
Day 10 (16.02.23) Back to Ulaanbaatar
At 7 am domestic flight back to Ulaanbaatar. Take a hot shower then get a well-deserved night's sleep back at our UB Hotel.
Day 11 (17.02.2023) Fly to Murun city Northan Mongolia
At Murun airport we will meet our driver, English-speaking tour guide and cook. We will drive from the airport to Khuvsgul lake, which is the second-most voluminous freshwater lake in Asia. It is located in the northwest of Mongolia, near the Russian border, at the foot of the eastern Sayan mountains. 100 km driving on paved road to reach the lake, enjoy the spectacular view of the area. Overnight accommodation will be in a tent or wooden cabin.
Day 12 (18.02.2023) Reindeer village Tsagaan Nuur
Early morning drive to Tsaagan Nuur village. Check-in at the Army headquarters and show our passports and document permission for the Taiga region.
Day 13 (19.02.2023) Ride to Reindeer family (riding reindeer or horseback)
Our staff will pack our gear (you need to sort out your unnecessary things and leave them in the car). Our driver will remain in the village with our supplies not needed for this part of the trip. We start riding to East Taiga (South Edge of Siberia). We need to ride for 7 hours including a lunch break. Riding in the Taiga is exciting and challenging.
The scenery, mountains, streams and tundra area are spectacular. There are many wildflowers, birds and if we are lucky, we will see wild red-coloured deer also. When we arrive at the teepees of the reindeer families then we will meet the nomad family who supplied us with the horses, and reindeer to come to the Tsaatan family. We will be welcomed and made to feel at home. The Family truly enjoy meeting guests. We will eat homemade Mongolian traditional food. Sleep in ger just like a Mongolian! We will spend the next two days, experiencing Tsaatan life. Overnight accommodation will be in a teepee.
Day 14 (20.02.2023) Full day of rest and concentrate on photography
We experience Tsaatan/ reindeer herder's everyday life and can ride a reindeer. Whole day photography with reindeer.
Overnight accommodation will be in a teepee.
Day 15 (21.02.2023) Ride back to the village
After 2 days of experiencing the Tsaatan reindeer family's life and the wild untouched Taiga's land, we say goodbye to our Mongolian family and ride back to Tsaagan Nuur. Overnight in Ger.
Day 16 (22.02.2023) Drive to Murun city
There are several rivers and mountain passes en route. Picnic lunch and many small stops for photographing. Overnight accommodation will be in a hotel.
Day 17 (23.02.2023) Fly back to Ulaanbaatar
7:00 am domestic flight back to Ulaanbaatar. In the evening, we will have a final supper at my favourite restaurant in Ulan Bator, then get a well-deserved night's sleep back at our UB Hotel.
Tearful goodbyes as our driver drop you off at the airport to connect with your international flight. Have a safe trip!
Departure UB on 24.02.2023
A note about this itinerary: There are many factors that can cause this itinerary to change. For this reason, we have allowed a few days on either side of the migration to mitigate such an occurrence.
Expedition Dates
6th to 24th February 2023
Place
Across Mongolia's the Altai Mountains and the Northern part of Mongolia
Weather
Temperature:
Sunshine:
Rainfall:
Participation Fee
7850 USD
Total Participations
Maximum 4 participants
Phone
+918509333385
+918900702900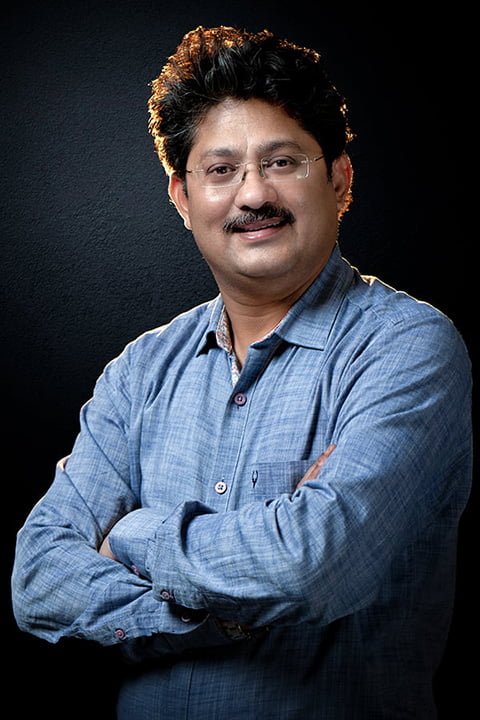 Apratim Saha
Internationally renowned photographer Apratim is a contributing photographer for National Geographic, Getty Images and Stocksy United. He is a Canon Brand Ambassador – EOS Maestro and the Global Brand Ambassador and Mentor for Datacolor, Nisi, Godox, Vanguard and Blackrapid. Apratim Saha has over 36 years of experience, in the traditional film to digital photography. He is a commercial photographer specializing in people photography, portraiture, lifestyle & editorial clients.