Exposure International Photography Contest 2019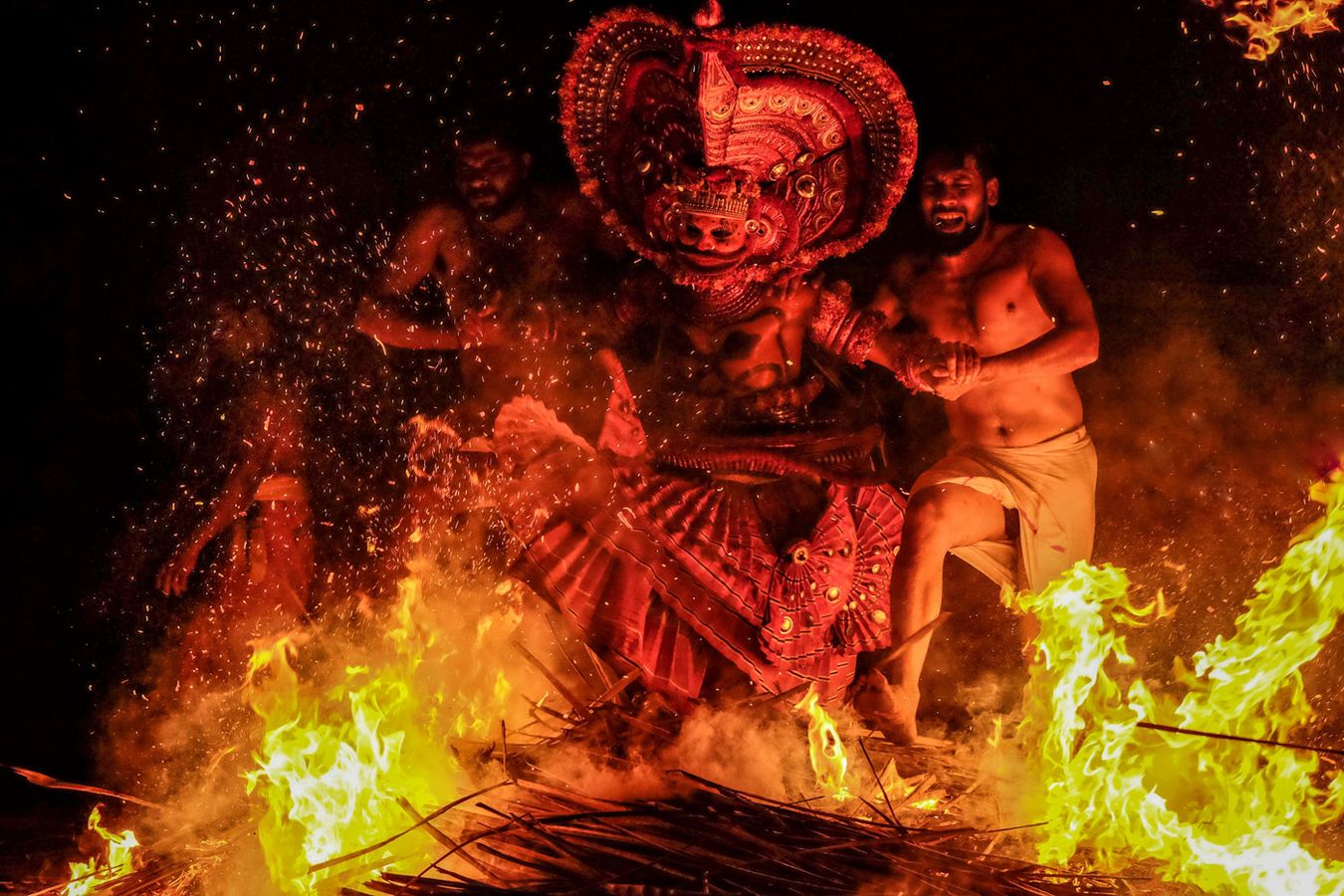 Photographer – Ritesh Ghosh
Image Caption – Theyyam
Story Behind The Image –
Theyyam is an age old dance ritual held in the northern malabar districts of Kerala, India. Legend has it that this ritual witnesses the transformation of a common villager into his ancestral deity. The ritual is primary followed to ward off all evils and protect the farmers against any harm. There are around 400 different forms of Theyyam each distinguishable from the other through the facial make up and the head gear. This particular image depicts the Kandanar Kelan Theyyam. It is a fire ritual wherein the deity runs through fire.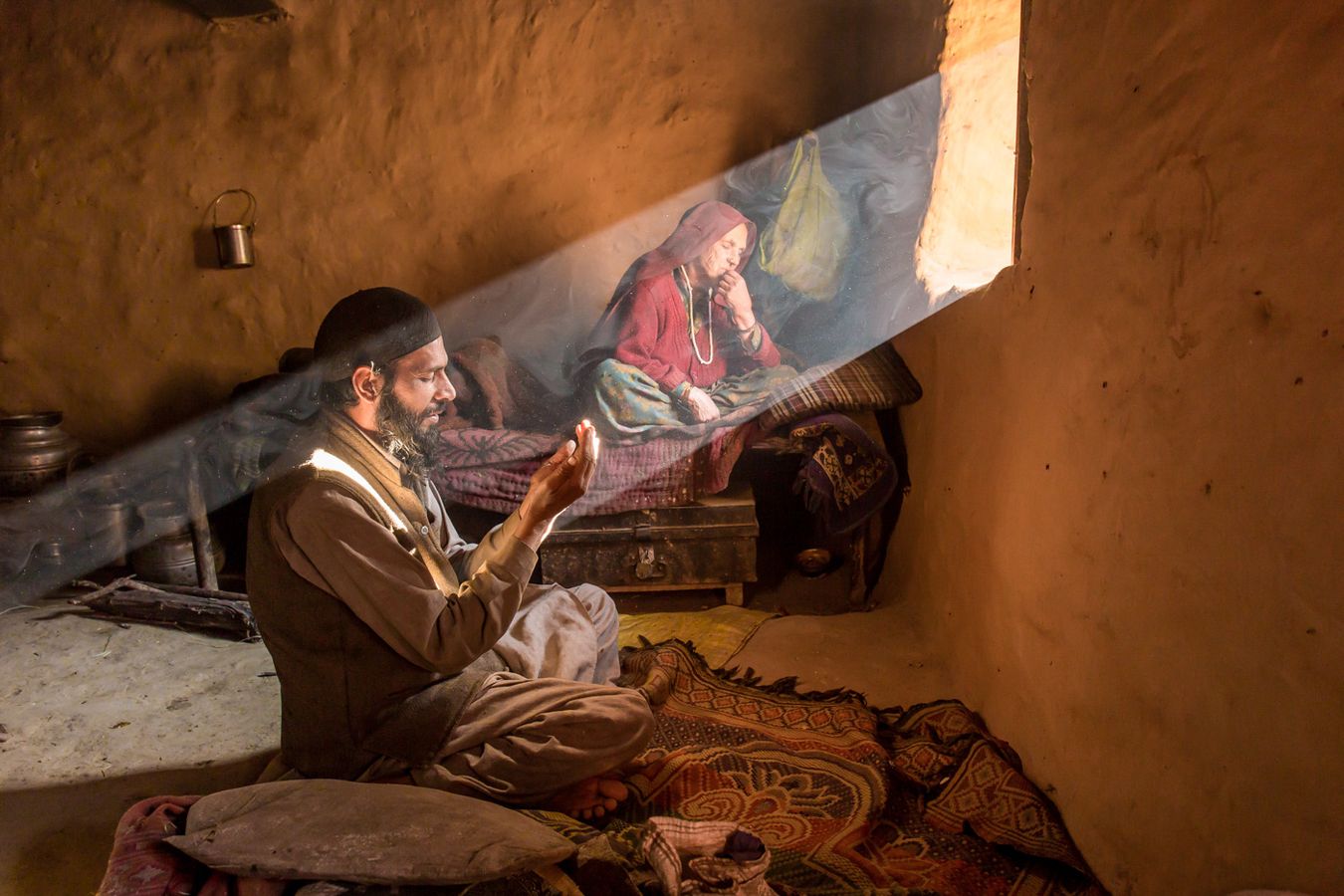 Photographer – Amit Vakil
Image Caption – One religion
Story Behind The Image –
It was my 5th attempt to capture the Gujjar community in this village. After spending almost full day with me the head of the family went to his mother's house to perform Namaz. I came along with him to capture the culture of these people & luckily got the perfect light to work on it.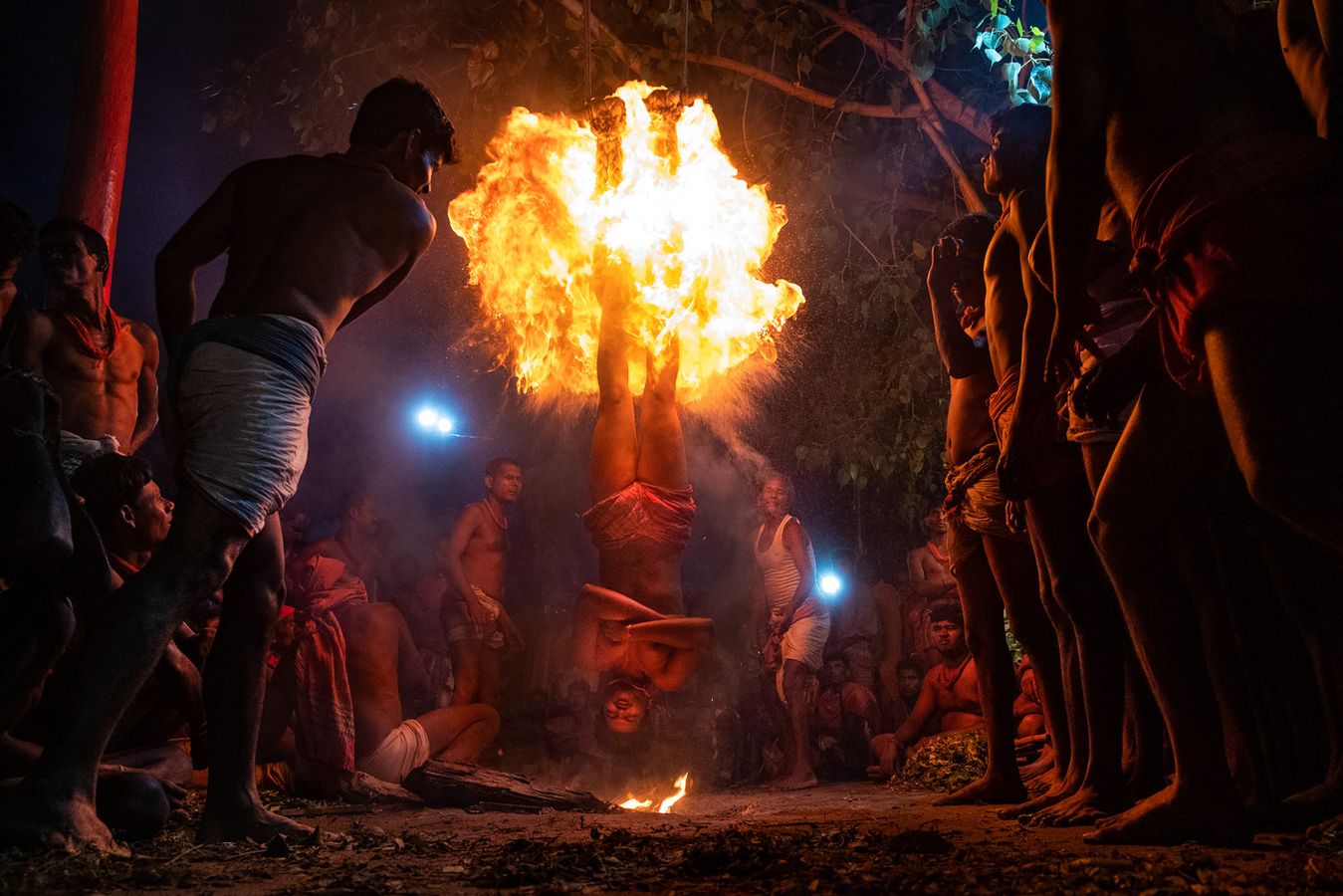 Photographer – Ritagnik Bhattacharya
Image Caption – Embracing the flames
Story Behind The Image –
This image is of a year ending festival of Gajan where people show their love and devotion for Lord Shiva by swinging through the flames and showing their perseverance. They believe penance is the way to Salvation.