CUBA,
THE LAST
OF ITS KIND
COMING SOON
Like a diamond in the rough, Cuba is raw and unpolished but hides many wonders: from the vibrant music scene, cobble stone streets and passionate dancing of Havana to Trinidad's colonial pastel-painted houses, to the limestone hills that cut through the lush green hills of Viñales. It's the ideal place to give in to your senses and shoot what it feels like.
It's storied past, unique contrasts and laid-back Caribbean lifestyle have attracted many great photographers over time such as David Alan Harvey, Alex Webb and Susan Meiselas, and now, with Raw Photo Tours, you too can have the opportunity of capturing Cuba's unique essence.
Dates
Coming Soon
Itinerary
Havana – Viñales
Trinidad – Havana
Group
6/8 people
Price
Early-bird rate
Single occupancy: 3,450€/person
Double occupancy: 3,200€/person
Standard rate
Single occupancy: 3,600€/person
Double occupancy: 3,350€/person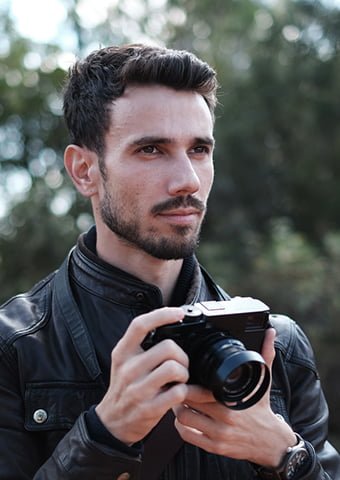 Jorge Delgado-Ureña
Although Jorge has a great memory, he always feared not remembering every detail of his life. He found the solution to his fears one day in his father's Nikon F3. The first time he held it in his hands he felt butterflies, the kind you feel when you stumble across the love of your life, and in that moment, he knew it was something that was going to last forever.
A recent assignment took him to Nepal and during this trip not only did he fall in love with the country, he also produced and had published by National Geographic, some of the best photos of his career.
Now, with RAW photo tours he hopes to teach others to document and discover through their very own lenses, countries like Nepal, Morocco, Cuba and India.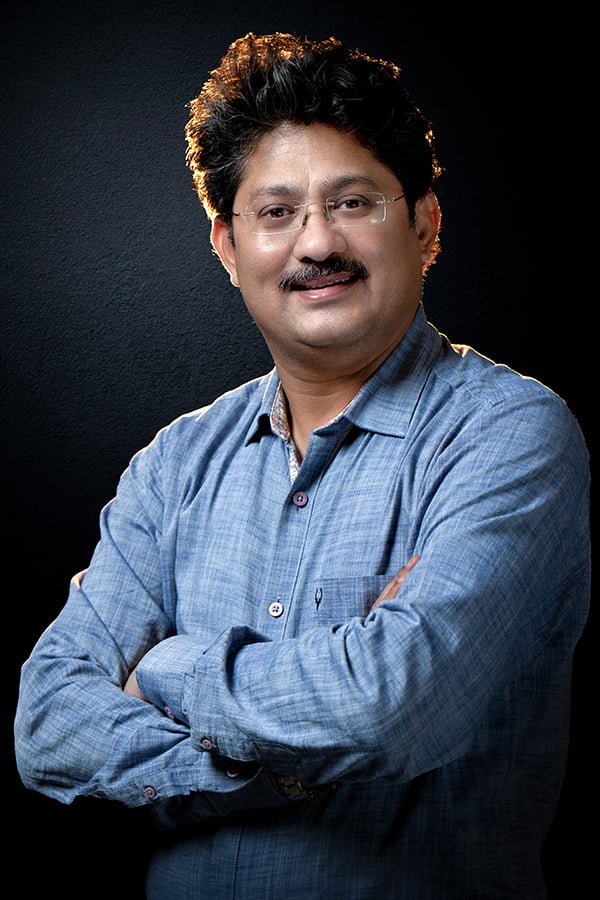 Apratim Saha
Apratim Saha started photography at the age of twelve inspired by his father. He feels capturing images that people enjoy to look at and are impressed with is not the only reason that inspired him to take up photography seriously but to give people a reason to care was the main intention for him.
Apratim is a contributing photographer for National Geographic Stock Photography, Getty Images, Stocksy United and the brand ambassador and mentor for Tamron and Datacolor. He is also a consultant of the internationally acclaimed Chiiz Photography Magazine.
He has over 30 years of experience, from traditional film to digital photography. He is a commercial photographer specializing in people photography, portraiture, lifestyle & editorial clients. Besides commercial works, Apratim also shoots other subjects that stimulate his visual or emotional sensibilities.
ITINERARY
Day 1: Introduction to Cuba
Transfer to the hotel in La Havana and introduction to this raw, unique country.
Day 2: Viñales
After a leisurely morning in the city, our adventure begins. A short 2-hour ride will take us to Viñales: rugged mogotes (limestone hills), lush greenery and cigar chewing 'cowboys' dominate this alluring little corner of Cuba. We'll spend the afternoon practicing our skills in observation, composition and patience and begin documenting this relaxed and wonderfully traditional settlement. Keep an eye out for the retro, hand-painted sings, it's usually where the all the local action is!
Day 3: Land of the Guajiros and Cuban cigars
A good breakfast will give us the energy we need for the day ahead. Either on horseback or on foot (each is free to choose his/her preferred mode of transportation), we'll head deep into the Viñales valley to get a glimpse of rural Cuba, its Guajiros (term used for farmers. Why Guajiros? Well, you'll just have to join us to find out!), visit the tobacco plantations as well as discover why Che Guevara used to smoke his cigars dipped in honey. Set your cameras to f/2, it's time for some incredibly interesting portraits.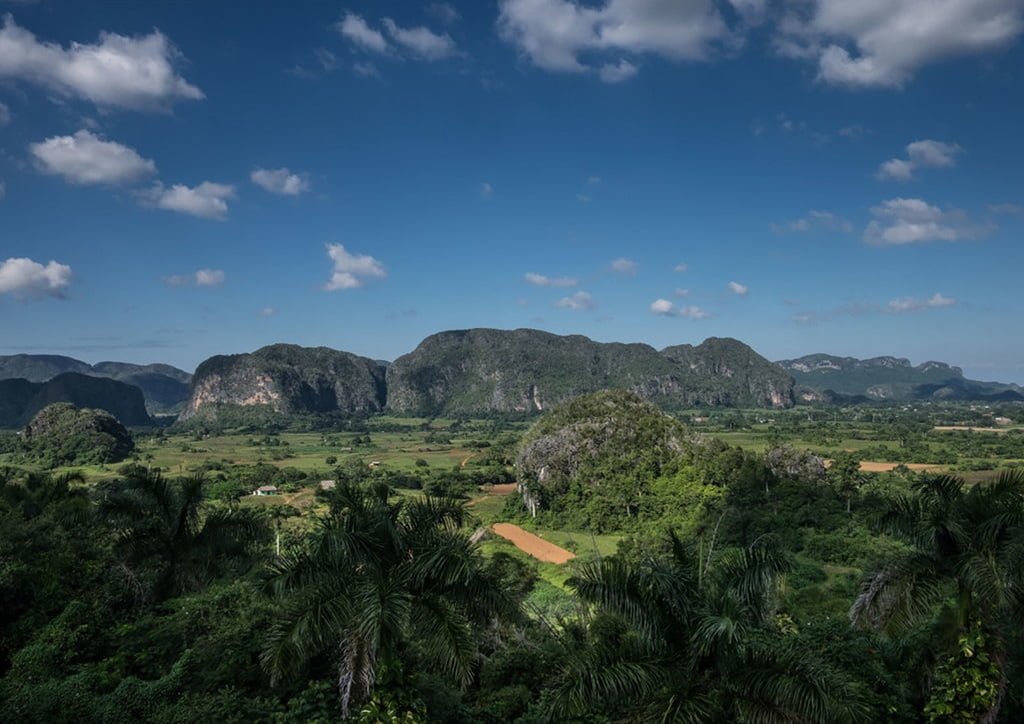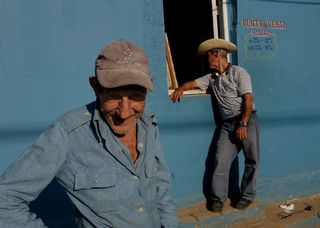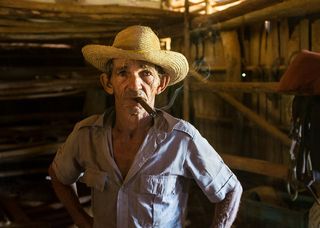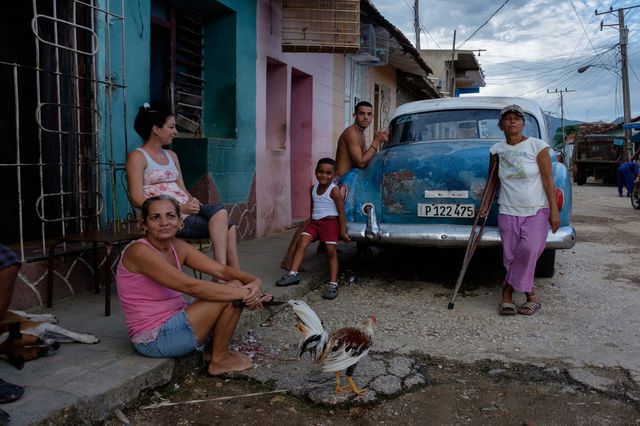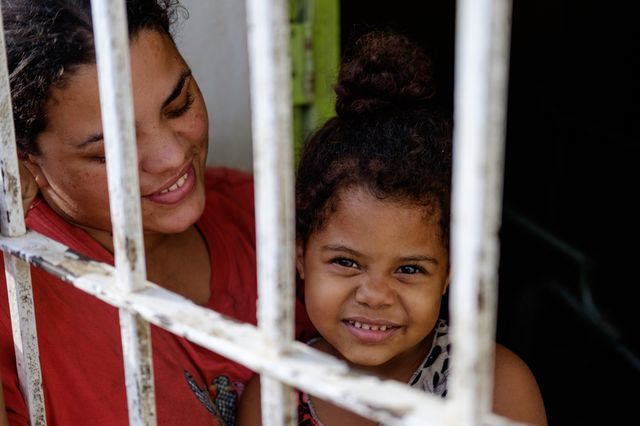 Day 4-5: A voyage back in time
When people imagine Cuba, they imagine Trinidad, and this is our next stop.
Declared a World Heritage Site by UNESCO in 1988, it's Cuba's 3rd oldest city and a place where the clocks have been stopped since 1850. Enchanting, colourful, unique and full of surprises, this city will make you want to keep your eye to the viewfinder and finger glued to the shutter-release button. We will have plenty of time to get to know every back street and emblematic site the city has to offer as well as be able to document authentic Cuban life with some very interesting local families.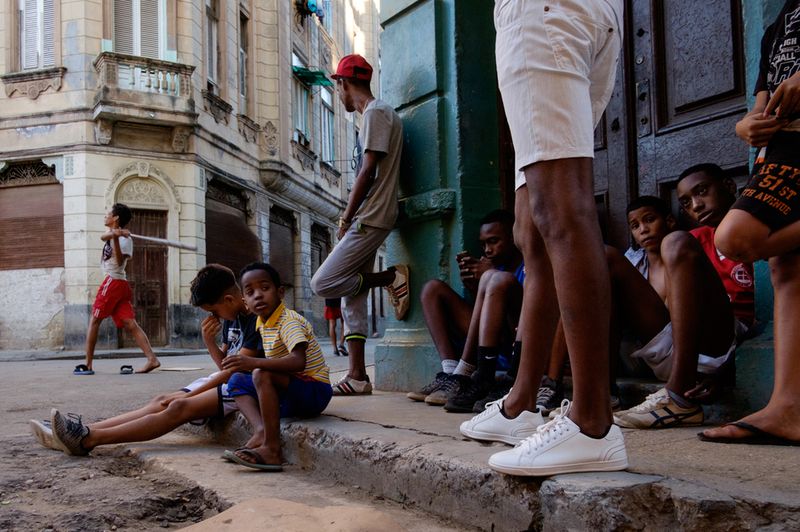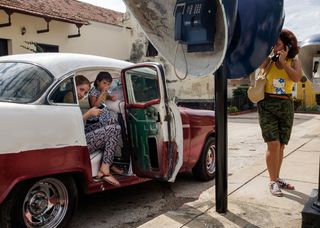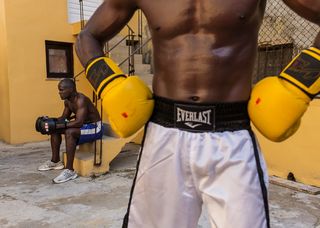 Day 6-7: Havana: a diamond in the rough

After a day and a half in Trinidad, it's time to head back to Havana. A ride in a 50's American chevy will give us a brief introduction to the city before we hit the streets for some pure street photography and document boxing at the famous Rafael Trejo boxing gym, and if we're lucky, we'll be able to catch an improvised game of baseball in any one of Havana vieja's narrow streets.
Day 8: Santeria
It's hard to talk about Cuba without talking about santeria. Uprooted from their motherland, the Yoruba slaves made major contributions to the formation of Cuban society, their religion being based on believing in a supreme being through natural elements. After an introduction to santeria and the Yoruba culture by an expert and professional photographer we will visit a Babalawo (priest) and be able to document some of the defining features of this mystical religion. In the afternoon it'll be time to relax, and we'll do so in the purest Cuban way: at the beach (mojito in hand optional).
Day 9: Home
End of the adventure, but hopefully this will not be good-bye but rather, until next time!
PRICES & CONDITIONS
Early-bird single occupancy (valid until 14/08/2022): 3,450* €/Person
Standard rate single occupancy: 3,600* €/Person
Early-bird double occupancy (valid until 14/05/2022): 3,200* €/Person
Standard rate double occupancy: 3,350* €/Person
Deposit: 1000 euros/person
INCLUDED
Arrival & Departure Transfer
Photography Instructor & Guides
Accommodation and Meals
Tickets & Entrance Fees
Local Transportation
NOT INCLUDED
Airfare
Snacks & Drinks outside normal meals
Alcoholic Beverages
Any leisure activity not specified in the itinerary
Entry Visa Fees (if applicable)
International Medical and Travel Insurance. All participants MUST have this above before traveling
DISCLAIMER
We reserve the right to improvise (always with the objective to improve your overall experience), and change the itinerary due to adverse weather conditions or complications that may arise that are out of our control. Fun and safety are our number one priority.
We reserve the right to cancel the tour if the minimum number of participants is not met (which quite frankly, is highly unlikely. Who wouldn't want to have this experience of a lifetime!?).
Please do not purchase air travel before confirming with us. We wouldn't want you roaming around unguided.
Participants are expected to be in fair health and be capable of spending the days walking around the various areas while carrying their own equipment. It's a holiday, yes, but it's also an adventure.