VISUAL STORYTELLING
9th - 15th July 2018 [Kolkata, West Bengal, India]
Learn and improve how to build a documentary reportage by covering an editorial story. To refine storytelling and story composition by analyzing real-situation problems, images analysis, editing and captions writing. Most of all, this Visual Storytelling workshop will help you to discover your own visual language, as well as practical and conceptual know how to confront real situation reportage making. This workshop will also focus on how to gain a new perspective on one's works and attitude.
This seven-day Photography Workshop is designed for the photographers to nurture their talent of visual reportage to tell compelling stories that can give insights into the world around us. This comprehensive workshop mainly focuses on practical functions. This workshop will help you to build up a solid understanding of composition and visual literacy. You will be given guidance to discover your style in visual storytelling and how to work on meaningful projects that you will continue to pursue after the workshop.
What you will achieve from this workshop?
You will learn and improve how to build a documentary reportage
Portfolio development and dissemination of your work
Image editing and narrative development
Increased confidence in your skills as a photographer
Effectiveness in establishing rapport with subjects
Knowledge and hands-on experience with editing and sequencing your work to create a powerful visual narrative of your subject
To create powerful photographs
To build a photo story/photo essay
Certificate of completion after the workshop
What topics will be covered in the workshop?
This will be a combination of shooting sessions, individual assignments, daily group discussion and editing sessions.
Masterclass – Mentors will spend time talking about their own work and the different projects they have worked on.
Portfolios reviews – Each participant will receive an in-depth critique of their work. Goals of the workshop are to either produce a new story or develop further an ongoing project.
Final project presentation – Each participant will be assigned to their own project during the workshop and in the final presentation session they'll have to present their final work.
Workshop Dates
9th - 15th July 2018
PLACE
Kolkata, West Bengal, India.
FEES
10000 INR for Indian Participants
200 USD for Foreign Participants
TOTAL STUDENTS
Maximum 10 participants
TEACHING LANGUAGE
English, Hindi & Bengali
PHONE
+91 8509333385
+91 8900702900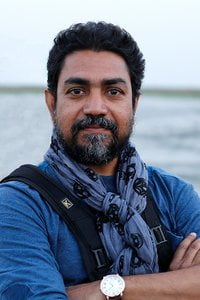 Abir Abdullah
bir Abdullah is a documentary photographer from Bangladesh. He has a Masters in Marketing from the University of Dhaka and a Diploma in Photojournalism from Pathshala, the South Asian Media Academy. Abir photographs the people around him, whose stories have moved him in some way. He has spent the last few years documenting communities in Bangladesh who have been most affected by climate change. He has won many awards including the prestigious Mother Jones International Fund for Documentary Photography for his photo essay on Bangladeshi freedom fighters. He is also the winner of the Alexia Foundation professional grant, 2013.
Abir's photo essays have been widely exhibited in Europe, South America, Asia and the US and his photographs have been published in the international press including New York Times, Geo, The Guardian, Der Spiegel, Time, Los Angeles Times, Washington Post, Stern and International Herald Tribune. His work has also been published in the World Press Photo book New Stories and Phaidon Press's Blink. His numerous awards include Mother Jones, NPPA, Days Japan, and Islamic Unity-Iran. Currently, Abir is working in the European Pressphoto Agency as the Bangladesh correspondent.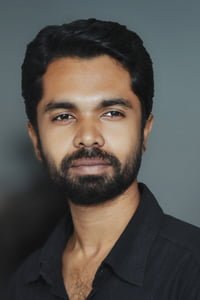 K M Asad
K M Asad is a Dhaka based Bangladeshi freelance documentary professional photographer, presently working as a Photojournalist at Zuma Press news agency and contributor photographer at Getty images. Asad protruded as a photographer in 2004 and a year later joined Pathshala, the South Asian Institute of Photography. He was awarded 2014 Lucie Awards (IPA) deeper perspective photographer of the year and subsequently from last 10 years, his photographic works have taken for the permanent collection in the Kiyosato Museum of Photographic Arts (KMOPA) in JAPAN. 2017
His award includes most prestigious UNICEF photo of the year 2017, Allard Prize for International Integrity, The Biennial's Grant for Photography, Sony World Photography Awards professional current affair Professional Photographer of the Year UK and many more.
His publication includes The Guardian- UK, Time, The Guardian- UK, CNN, BBC, The New York Times, Asia Time, The Telegraph, Days Japan, Paris Match, National Geographic magazine, Discovery Channel magazine, Feature shot, The wall street journal, Saudi Aramco world magazine, MSNBC, Smith Sonian magazine.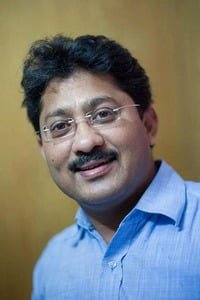 Apratim Saha
Apratim Saha is a contributing photographer for National Geographic Stock Photography, Getty Images and Stocksy United. He is a Brand Ambassador and mentor for Tamron and Datacolor.
Apratim started photography at the age of twelve inspired by his father. He feels capturing images that people enjoy to look at and are impressed with is not the only reason that inspired him to take up photography seriously but to give people a reason to care was the main intention for him.
He has over 30 years of experience, from traditional film to digital photography. He is a commercial photographer specializing in people photography, portraiture, lifestyle & editorial clients. Besides commercial works, Apratim also shoots other subjects that stimulate his visual or emotional sensibilities.
His publication includes National Geographic, Life Force magazine, Better Photography, Asian Photography, Viewfind, International Street Photographer, Street Photography Magazine, We Photo, Indian Photo Arts and many more major publications in this world.