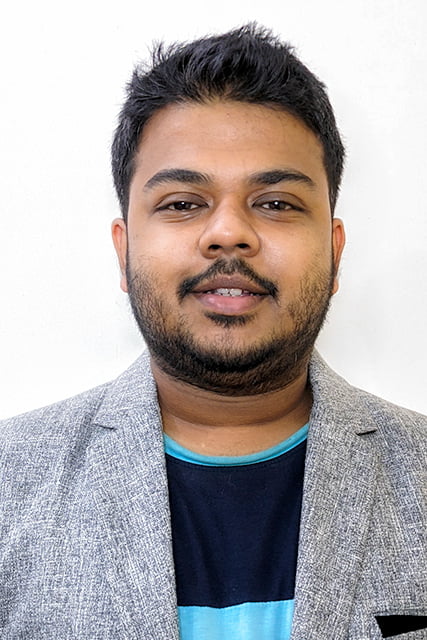 Subham Dey
Visiting Faculty
Subham is an artist and graphic designer with many years of experience. After completing his Master in English Literature from North Bengal University his deep interest in Digital Animation & Filmmaking has join completed Diploma Course from MAAC.
He has been in this industry for over 10 years. After the year he has expanded his knowledge by self-learning in video editing and film making and directed and edited more than 200+ Ads, reels, and 50+ promotional videos commercially. He has joined Darjeeling Public School as Assistant Media Faculty in 2017 under CAAD Centre Siliguri for National Skill Development Corporation and Skill India. He has served there to teach more than 240+ students and successfully placed more than 180 students in various fields of work.
Subham joind ETSP in 2019 and completed his Essential Photography course. As an alumini of ETSP it is a great honour for him to join the institute as a faculty. He has also served as a Media Science Lab Assistant at Inspiria Knowledge Campus from 2018-2019.
He is a self-taught artist and he has exhibited for various art galleries in various cities like
Darjeeling, Kolkata, Jalpaiguri & Siliguri. He is also a Graphic Design & Digital art contributor to Freepik, Deviantart, Vectorstock & Behance.