The Bishwa Ijtema is an annual gathering of Muslims in Tongi, by the banks of the River Turag, in outskirts of Dhaka, Bangladesh.
It is the second largest Islamic congregation after the Hajj. It is one of the largest peaceful gatherings in the world. The Ijtema is non-political and therefore it draws people of all persuasion. It is attended by devotees from 150 countries. The majority of its devotees come from across Bangladesh, the world's third largest Muslim majority country. The Ijtema is a prayer meeting spread over three days, during which attending devotees perform daily prayers while listening to scholars reciting and explaining verses from the Quran. It culminates in the Akheri Munajat, or the Final Prayer, in which millions of devotees raise their hands in front of Allah (God) and pray for world peace.
Tour Limelight
You'll be in a paradise of street photography
You'll have the lifetime experience of Street Photography at its best.
The enthralling experience of capturing a different kind of rituals in every day.
Special attraction – Dhaka Dockyard. This is really a unique opportunity for any photographer.
Portraits, yes… portraits! Shooting portraits of the different aged people and devotees will add a very good collection in your portfolio.
I can tell you that this is a very special festival. Don't miss this unique opportunity to cover Bishwa Ijtema
For photographers, it is an unparalleled & unforgettable experience to capture the vibrancy of the people in one place. The frame captures the culture, religious legacy, rituals.
Tour Dates
12th January (Friday) 2018 to 15th January (Monday) 2018
PLACE
Dhaka, Bangladesh
Weather
Temperature:
Sunshine:
Rainfall:
PARTICIPATION FEES
For Indian Participants
28000 INR
For International Participants
700 USD
TOTAL PARTICIPATIONS
Maximum 8 participants
TEACHING LANGUAGE
English, Hindi & Bengali
PHONE
+918509333385
+918900702900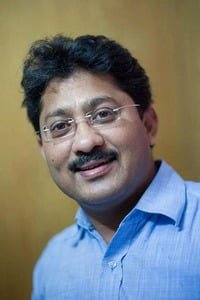 Apratim Saha
Apratim Saha is a contributing photographer for National Geographic Stock Photography, Getty Images and Stocksy United. He is a Brand Ambassador and mentor for Tamron and Datacolor. He has over 30 years of experience, from traditional film to digital photography. He is a commercial photographer specializing in people photography, portraiture, lifestyle & editorial clients. Besides commercial works, Apratim also shoots other subjects that stimulate his visual or emotional sensibilities.