Allahabad Kumbh Mela 2019
19th to 23rd January 2019
Important points to be noted
The tour is designed from Allahabad to Allahabad.• This tour is conceptualised in such a way that personal attentions can be given to each and every photographer and for that, the group will be restricted to 10 photographers only.• This tour has been specifically designed for the photographers. Non-photographer spouse/friend may be accommodated on the tour but at full cost and on agreeing to stick to the schedule of the of the tour.• While all care would be taken to stick to the schedule, unforeseen circumstance, time consistency might lead to some changes.• Please note that the timings of the rituals can be changed slightly according to the present situations of the festival. The mentor will guide you throughout the festival.
What does the tour fees include?
Stay will be at a Deluxe Cottage situated within 1 Km from Royal Bathing Point (Main Bathing Place) for five days and four nights. The cottage is located just beside the Akharas where all Naga Sadhus and other Sadhus will take their holly dip into the river during bathing dates.
Accommodations in a Deluxe Triple Occupancy / Double Occupancy / Single Occupancy (Separate Bedded) fully decorated, carpet flooring Cottage with attach bath, couch, mattress, blanket, room heater and hot water.
Two times Tea, Breakfast, Lunch & Dinner in all days. Pure veg food will be provided.
Two litres of packed mineral water per person per day will be provided.
Expert guidance on street, portrait and landscape photography with a particular emphasis on the Kumbh Mela Celebrations.
Wi-Fi facilities in the campsite.
What is not included in the tour fees?
Anything else other than mentioned in includes.
All expenses of personal nature.
Any other actual expenses would be shared by all participants on actual basis.
Pick up & drop from Railway station/Bus Stand/Airport is not included but we can arrange the same for you and the cost has to be paid by you.
You need to pay 50% of the tour amount immediately (either in USD or INR as per the conversion rate on date). Balance amount to be paid 45 days before the tour.
Full payment needs to be made in advance. No refund on cancellation. Please read all details on this page and Detailed Terms and Conditions, Disclaimer / Undertaking in the Registration cum Booking Form.
In order to reserve your seat, 100% advance payment is a must.
To confirm registration, the participant must pay the amount through NEFT or IMPS or RTGS. Once the payment is done please send us a copy of bank receipt (screen shot is also fine) of your payment sent details. Once we confirm your payment, we will send you the tour id no. along with the Rules & Regulations of the tour, which makes you, a confirmed candidate of the photo tour.
Registration is open from 15th April 2018 till 12th October, 2018 or till the seat reservations end.
Only a maximum 10 hardworking photographers will be selected for this photo tour. This is not a fancy tour; you have to walk a lot, so your physical fitness is very important.Participants will be granted for the photo tour based on email confirmation on a first come first serve basis.Feel free to call +91 8509333385 or +91 8900702900 for any further assistance.
What you will need?
• One or two Digital cameras with two to three lenses (for example – 24mm, 35mm, 50mm, or zooms like 16-35mm, 24-70mm and a long focal length like 70-200). • Protector for your lens. • A cap and windcheater is preferable during early morning shoot. • Extra battery for your camera and external hard drive with adequate space and card reader. • Adequate memory card and Card reader. • A Computer with photo-processing software
There will be a pleasant and cool in the daytime with maximum temperatures of about 20°C. Nights become cooler with a minimum of 8°C. in the month of January. Remember one thing that all the main events like Snans is either very early in the morning before sun rise or in the evening after sun set. So there will cold during that time.
By Air
There is an Airport at Bamrauli which is near about 10 Kilometers away from Allahabad but limited flights are available. The second nearest Airport is at Varanasi which is 150 kilometers from Allahabad. Varanasi Airport is well connected to the rest of India by daily flights.
By Train
Allahabad is well connected by trains with all major cities, viz. Calcutta, Delhi, Jaipur, Lucknow and Mumbai. The main station in Allahabad is Allahabad Junction. Several expresses as well as super fast trains ply to and from Allahabad.
By Road
Allahabad, on National Highways 2 and 27, is connected to all parts of the country by good roads. Buses ply to all the neighboring as well as far-flung places such as Varanasi, Lucknow, Kanpur, Patna, Jhansi and Gorakhpur among others. Both Uttar Pradesh State Road Transport Corporation as well as Private players operates these buses.
*Limited seats on first come first serve basis. ***Please note that the timings of the rituals can be changed slightly according to the present situations of the festival. The mentor will guide you throughout the festival. **Please read all details on this page and Detailed Terms and Conditions, disclaimer/undertaking in the Registration cum Booking Form.
Tour Dates
19th to 23rd January 2019
PLACE
Allahabad, Uttar Pradesh, India
Weather
Temperature:
Sunshine:
Rainfall:
PARTICIPATION FEES
For Indian Participants
34500 INR - Triple Occupancy
47500 INR - Double Occupancy
73500 INR - Single Occupancy
Foreign Participants
775 USD - Triple Occupancy
875 USD - Double Occupancy
1175 USD - Single Occupancy
(Includes accomodation and food)
TOTAL STUDENTS
Maximum 10 participants
TEACHING LANGUAGE
English, Hindi & Bengali
PHONE
+918509333385
+918900702900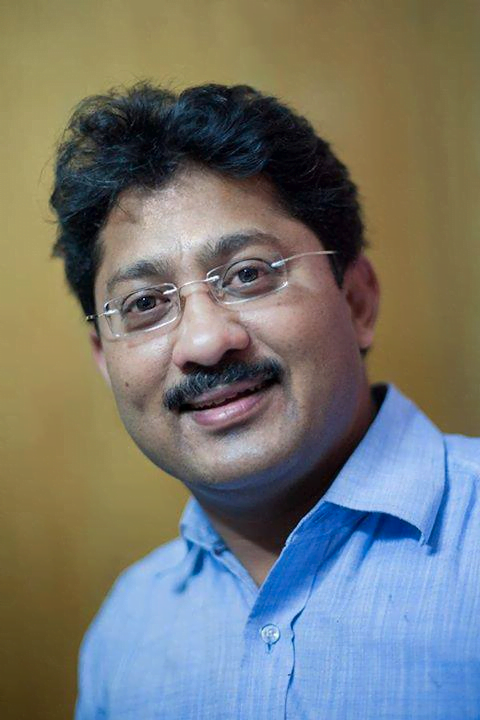 Apratim Saha
Apratim Saha is a contributing photographer for National Geographic Stock Photography, Getty Images and Stocksy United. He is a Brand Ambassador and mentor for Tamron and Datacolor. He has over 30 years of experience, from traditional film to digital photography. He is a commercial photographer specializing in people photography, portraiture, lifestyle & editorial clients. Besides commercial works, Apratim also shoots other subjects that stimulate his visual or emotional sensibilities.