Day X
Pre-tour briefing about the attractions of the tour, safety precautions for the equipment and photographer during the tour, travelling instructions to/from your city to Varanasi etc. These discussions can be made via WhatsApp group, e-mail, telephone after reservation of seat.
10.11.2019
09.00 Upon arrival, participants are checked in to the hotel. Introductions of participants.
13.45 Lunch
14.30 After lunch, there will be a briefing session on the city and photography and the Tour Itinerary. Then we will set out to explore the city, and watch and photograph the glorious Ganga Aarti at the main Dashashwamedh Ghat.
19.00 Tea Break
22.00 Back to Hotel
22.30 Dinner
11.11.2019
05.30 Out for morning photowalk through the lanes of Varanasi. Briefing about Dev Depawali by the living history of Varanasi, Mr. Narayan Dravid. Some photographs of the festival, Do's & Don'ts within streets of Varanasi.
09.00 Return to the hotel for breakfast and rest for a while.
13.45 Lunch
14.30 Out for Photowalk – Shooting the famous Dev Deepavali on various Ghats.
21.30 Back to hotel
22.00 Dinner
12.11.2019
05.30 Early morning shoot of Probhat Aroti at Assi Ghat. We will head towards the ghats early in the morning, to be there to see and photograph the sun rising over the river Ganga and the following morning rituals that happen on the ghats.
09.00 Back to Hotel and Breakfast.
13.45 Lunch
16.00 Out for Photowalk – Exclusive shoot at Manikarnika Ghat
20.00 Back to hotel
20.30 Review of photographs taken on previous days' shoot
22.00 Dinner
13.11.2019
05.30 Shooting sunrise and various Ghat activities from the boat
08.30 Breakfast
11.30 Certificate Distribution.
12.00 Lunch and the tour comes to an end. Check out at 12 Noon
12:30 winding up the session.
Tour Dates
10th to 13th November 2019
PLACE
Varanasi, Uttar Pradesh , India.
Weather
Temperature:
Sunshine:
Rainfall:
PARTICIPATION FEE
Indian Participants
24500 INR – Double Occupancy
31700 INR - Single Occupancy
Foreign Participants
475 USD - Double Occupancy
640 USD - Single Occupancy
TOTAL PARTICIPATIONS
Maximum 10 participants
TEACHING LANGUAGE
English, Hindi & Bengali
PHONE
+918509333385
+918900702900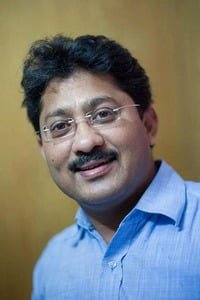 Apratim Saha
Apratim is a contributing photographer of National Geographic Stock Photography, Getty Images and Stocksy United. He is the Brand Ambassador and Mentor for Tamron, Data Color, Olympus, Nisi, Godox, Vanguard and Blackrapid.He has over 30 years of experience, from traditional film to digital photography. He is a commercial photographer specializing in people photography, portraiture, lifestyle & editorial clients. Besides commercial works, Apratim also shoots other subjects that stimulate his visual or emotional sensibilities.