Experience one of the most vibrant festivals in the ancient city of Bhaktapur, Kathmandu. Festivals in Nepal are occasions to express religious devotion and reaffirm social ties. They bring color and magic to daily life and are eagerly awaited events. Almost all the festivals happen as per the lunar calendar.
Tour Limelight
• You'll have the lifetime experience of staying nine days in an ancient Newar city
• The enthralling experience of capturing a different kind of rituals in every day.
• Sindoor Jatra, the magnificent Vermilion Holi
• Special attraction – Mashal Jatra at night. This is really a unique opportunity for
any photographer.
• You'll be in the city of the paradise for Street Photography. During the festival, all the Newari women will be dressed in black and red traditional dress. They look really beautiful. You can shoot Newari people dressed in vibrant clothes on the streets of the ancient city.
• Shooting different sizes chariot in different locations in different activities is really a unique opportunity. Shooting the pulling chariot is such an experience that you'll never forget in your lifetime.
• Portraits, yes… portraits! Without portraits in Nepal, it's impossible. Shooting portraits of the beautiful old aged tribal people will add a very good collection in your portfolio.
• I can tell you that this is a very special festival, and it is rarely captured by the photographers all around the world. Don't miss this unique opportunity to cover Bisket Festival.
• For photographers, it is an unparalleled & unforgettable experience to capture the vibrancy of the ancient Newari people in one place. The frame captures the culture, religious legacy, ancient flavour and mountain core people in natural beauty.
Bhaktapur literally translates to Place of devotees. Also, known as "Bhadgaon" or "Khwopa", it is an ancient Newar city in the third of the medieval city-states in the Kathmandu Valley, Nepal, about 13 km from the capital city, Kathmandu. Many Nepalis still use the old name of Bhadgaon (pronounced bud-gown) or the Newari name Khwopa, which means City of Devotees. The name fits – Bhaktapur has not one but three major squares full of towering temples that comprise some of the finest religious architecture in the entire country.
Bhaktapur was the largest of the three Newar kingdoms of the Kathmandu Valley and was the capital of Nepal during the great 'Malla Kingdom' until the second half of the 15th century. Today it is the third largest city in the Kathmandu Valley, with a population of more than 80,000, of which majority are still Newars. Historically more isolated than the other two kingdoms, Kathmandu and Patan, Bhaktapur has a distinctly different form of Nepal Bhasa language.
Bhaktapur was always described as the best-preserved city. Tragically, the 2015 earthquake caused terrible devastation, with whole streets of traditional houses lost to the disaster. Only a few temples were destroyed but many traditional buildings that survived the earthquake have since been declared uninhabitable and are now being torn down. The scars of the disaster are still clearly visible and it will take years for the city to fully recover.
However, there is still a lot to explore here. Even though visitors will have to pick their way through damaged streets and rubble in many areas.
When it comes to sightseeing post-disaster, the attractions remain the same as they ever were: temple-studded medieval squares, narrow streets winding between red-brick houses and hidden courtyards peppered with temples, statues, cisterns and wells. And Bhaktapur remains refreshingly devoid of the traffic and pollution of Kathmandu and Patan, though more and more motorbikes and cars are beginning to threaten Bhaktapur's pedestrian charms.
The town's cultural life also remains proudly on display. Artisans weave cloth and chisel timber by the roadside, squares are filled with drying pots and open kilns, and locals gather in communal courtyards to bathe, collect water and socialise – often over intense card games.
Bhaktapur has the best-preserved palace courtyards and old city centre in Nepal and is listed as a World Heritage Site by UNESCO for its rich culture, temples, and wood, metal and stone artworks.
Bisket Jatra is an annual festival in Bhaktapur and Thimi in Nepal. This festival is celebrated at the start of the new year on the Bikram Sambat calendar. The festival welcomes one and all in and around Bhaktapur and beyond its boundaries.
The famous festival, which is observed for eight nights and nine days, as per historical records it has been marked since the Lichchhivi era (c. 450-c. 750), The Jatra started worshiping Bhairabi temple nearby Paanchtale temple in Naumadi.
Legend has it that this celebration is the "festival after the death of the serpent." Prominently observed at the advent of spring, it is a festival of human emotions that are symbolically depicted through the multiple aspects of the festival. The central point of folklore, as it goes, is about the slaughtering of a pair of snakes by a handsome young man bestowed with tantric powers. It is said that the two serpents came out of the nostrils of a beautiful princess when she sneezed at midnight. In the twinkling of an eye, they transformed into huge serpents. When they were about to strike the young man, he killed them, using his tantric powers.
Many areas of Bhaktapur city celebrate this festival as per their own ritual. The most eventful places during the festival are, Bhaktapur Durbar Square and Thimi Balkumari. An immense chariot carrying a statue of God Bhairava is pulled by hundreds of people to the Khalna Tole. The most spectacular event on Bhaktapur Durbar square is a huge tug-of-war between the eastern and western part of town. Each team tries to pull to their side but later the chariot heads toward Khalna Tole. A huge approximately 25 meters Yohsi (male genital) is erected in the stone called yoni (female genital) base. In the evening of New Year, the Yohsi is pulled down as the New Year officially commences. The Bisket Jatra marks a cultural ecstasy in Bhaktapur.
Thimi is an ancient Newari town. It lies about ten kilometres east from Katmandu and some 3km from Tribhuvan International Airport heading towards Bhaktapur. It is one of the few townships where one can experience genuine Newari culture, in terms of both festivals and lifestyle. People from different parts of nearby areas participate and enjoy the many festivals that occur here annually.
'Bisket Jatra' observed in Balkumari Thimi as 'Sindoor Jatra', is one of the most spectacular colour festivals of Thimi and is absolutely different than the 'Bisket' observed in proper Bhaktapur.
"Sindoor Jatra" celebrated according to Vikram era on Nepali New year holds special importance for the local community. Thousands of people gather with full enthusiasm to welcome New Year in a festive mood. The whole environment of the town actually turns too festive during the jatra that time.
Folks from various parts of Madhyapur Thimi carrying 32 chariots of deities are gathered and revolved around Baalkumari temple by the festival participants. People carry flaming torches or play drums and cymbals. Vermilion powder is spread around each other body with joy playing Newari Dhime music. In no time the whole locality turns colourful orange. The environment becomes unbelievably too festive by time. The festival reaches its climax when the Khat of ganesh from Nagadesh arrivals. While people try to return the Khat, all other Khats try to block its way. By hook or by crook they finally succeed. Afterwards, the passion moves towards Taleju Temple. Most people enjoy participating the event rather than just being out lookers. Numbers of animal sacrifice are made here. The event and the surrounding are crowded by the devotees again.
On the same day, in a small village of Bode another Khat festival take place – here seven Khat are revolved around. Following this event – an exciting tongue piercing festival takes place at Bhangu tole of Bode. A volunteer from the Shrestha family gets his tongue the town shouldering a round bamboo rack with flaming torches. It is believed that the successful completion himself, on the fourth day of Bisket Jatra Chariots of Chapancho and Chhoday are also brought and taken.
There is another main attraction as well. That is 'Mashal Jatra'. This is really very unique. In this ceremony at around 11:00 PM one of the residents of each house from Thimi comes with a fire torch in his hand to a particular spot in central Thimi. When all the residents of each house meet then they make a rally processing the town and gradually they proceed down on the valley towards Mahalaxmi temple. There they worship the goddess then they bring the goddess on a chariot at the central Thimi with fire torches. This is really a lifetime unforgettable experience.
Tour Dates
9th to 15th April 2020.
PLACE
Bhaktapur, Kathmandu, Nepal.
Weather
Temperature:
Sunshine:
Rainfall:
PARTICIPATION FEE
For Indian Participants
42500 INR – Double Occupancy
48500 INR – Single Occupancy
For International Participants
858 USD – Double Occupancy
1150 USD – Single Occupancy
TOTAL PARTICIPATIONS
Maximum 6 participants
TEACHING LANGUAGE
English, Hindi & Bengali
PHONE
+918509333385
+918900702900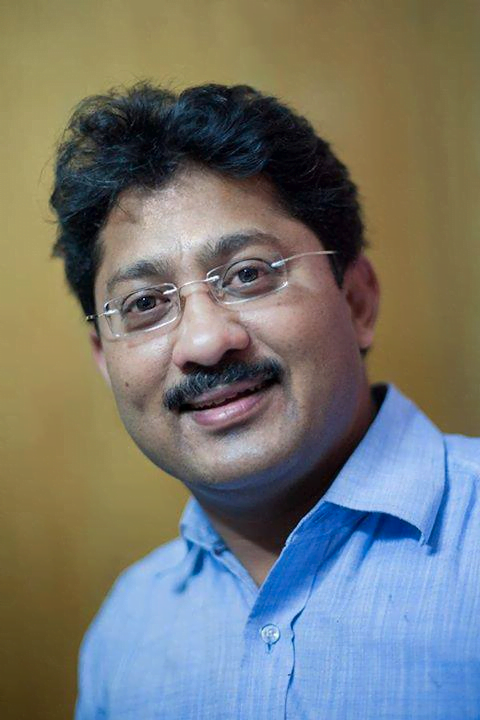 Apratim Saha
Apratim is a contributing photographer of National Geographic Stock Photography, Getty Images and Stocksy United. He is the Brand Ambassador and Mentor for Tamron, Data Color, Olympus, Nisi, Godox, Vanguard and Blackrapid.He has over 30 years of experience, from traditional film to digital photography. He is a commercial photographer specializing in people photography, portraiture, lifestyle & editorial clients. Besides commercial works, Apratim also shoots other subjects that stimulate his visual or emotional sensibilities.