Spiti Valley Astro Landscape Photography Workshop
EXPOSURE – The School of Photography presents an intensive nine day workshop for the advanced photographers as well as for the beginners on astro landscape photography at Spiti Valley.
Tour Overview
Do you want to learn Astro Landscape Photography? Want to expertise the art of capturing awesome golden hour images, nightscape, star trail, light painting, and the Milky Way galaxy across the night sky? Then this Astro Landscape Photography workshop is what you are looking for. This workshop will help you to gather knowledge about everything in the mysterious night sky.

Tour Limelight
1
6 nights at Shooting Locations
2
Shoot Milky Way, magnificent star trails and golden hour shots
3
Field guide from composition, gear settings to test shots
4
Pre-workshop classes &
Daily review of fieldwork
5
Multiple Post Processing sessions on diffrent locations
6
A world-class collection of Lenses from our Lens Partner Tamron India
7
One-day pre-workshop class via web conferencing
8
One year Post Processing support
9
Participant's images will be displayed in a special gallery on the Exposure SOP website and yearly exhibition
10
100% refund, if we cancel the workshop (After deducting the bank transaction charges)
Spiti Valley
Spiti Valley is a cold desert mountain valley with an average annual rainfall of only 170 mm. It is located high in the Himalayas in the north-eastern part of the northern Indian state of Himachal Pradesh. The name "Spiti" means "The middle land", because of the land between Tibet and India. The average elevation of this area is 2,950–4,100 m above mean sea level.
This none-day photography workshop will not only enrich your Astro-landscape photography skills but also help you to develop your knowledge in golden and blue hour photography. In this workshop, you will make some enviable pictures to your portfolio, and it will also be an incredible opportunity to interact and learn from your mentors. This specialized Spiti Valley Photography Workshop has been designed in a way that participants have plenty of opportunities to absorb the Astro-landscape, golden hour and blue hour landscape of this valley through an immersive experience of the photographic narrative form.
Date
27th May 2022 to 4th June 2022
Place
Spiti Valley, Himachal Pradesh, India
Pickup and Drop
Chandigarh IXC to Chandigarh IXC
Phone Number
+91-8509333385, +91-9830221895, +91-9432824306
Teaching Language
English, Hindi & Bengali
Mode of Transportation
Tempo Traveller
Fees
Rs. 41500.00 (Including Accommodation, Food and Transportation )
Kindly secure your seat for the workshop by making a payment using the "Pay Now" button below. You can make a minimum payment of Rs 10000 to secure your seat and then make the rest of the payment later. Our team will get in touch after we have received your initial payment of Rs 10000 or you can make the full payment if you so choose. We have both options available, kindly choose as per your convenience.
Total Students
Maximum 12 participants
To learn more about the Workshop, download the brochure by filling the form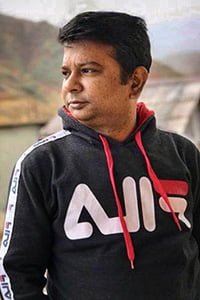 Rajat Malakar
An IT professional working in IBM India, as an Application Architect Rajat is a Travel and Landscape Photographer. He started learning Astro Landscape Photography in 2018 out of curiosity. Since then he has gone through several online studies/tutorials on Astro Landscape photography and practiced & learned a few different techniques for shooting Milky Way, Star Trail, and a Starry Landscape. As he has grown up as a photographer his interest carried on to Landscape Photography also. His works have been published on many International and National Photography platforms like ViewBugs, 500px. He has been published online Photography Group Magazine and he recently received multiple awards in an exhibition organized by a Photography Group. He has contacted many workshops in the eastern Himalayas and the participants are extremely happy with the learning. Rajat has created an AI-Based chat BOT which is integrated with the Facebook messenger app to help beginners in Astro Landscape photography. The AI Agent responds to any queries on Night Photography by providing a detailed response by including external links/tutorials like YouTube. The AI Agent is available here: https://www.facebook.com/TheM31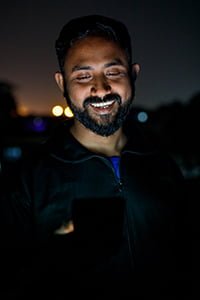 Mrinmay Nayek
Masters in Geography and Education, PG Diploma in Remote Sensing and Geographical Information System, Mrinmay is an Assistant Teacher in a higher secondary school. Photography was his childhood dream which came into a reality a few years ago. He has been practicing photography for the last 4 years. Mrinmay especially loves to shoot Astro Landscape photography, portraits, and street photography.
Mrinmay's works have been published on many International and National Photography platforms.
All images © Hirak Bhattacharjee