Experience India's biggest tribal festivities of more than 100-year-old Pushkar Camel Fair. It's a once-in-a-lifetime opportunity to witness the colour, spectacle, and carnival of one of the last great traditional fair, which brings livestock, farmers, traders, and villagers from all over Rajasthan. Pushkar is not a place, it's an experience in itself and no words can ever justify the experience one has in Pushkar Mela.
Don't miss the opportunity to be a part of the COLOURS of PUSHKAR and the culture of this historic place.
Tour Limelight
Four days enthralling experience of capturing the beauty and rustiness of Pushkar Camel Fair.
Special attraction – Experience the adrenaline rush during the camel safari under starry night. Sunset and sunrise on the dune, campfire along with local folk songs, dinner under the starry night.
Street Photography shooting people dressed in vibrant clothes on the streets of Pushkar.
For photographers, it is an unparallel & unforgettable experience to capture the vibrancy of the entire state of Rajasthan in one place. The frame captures the culture, religious legacy, rural flavour and rustic core natural beauty.
Shooting tribal portraits of beautiful old aged people will add a very good collection to your portfolio.
I have been successfully conducting the "Pushkar Camel Fair Photo Tour" for the last 9 years. Having all of the information in-depth, as well as some trusted friends in the area, will be extremely beneficial for the participants. Also, I'll be present personally to assist you at all times.
Pushkar is a town in the Ajmer district of Rajasthan. It is situated 14 km north-west of Ajmer and is one of the five sacred Dhams (pilgrimage site) for Hindus. According to Hindu religion, the pond at the Katas Raj temple Near Choa Saidan Shah in Chakwal District of Pakistan has a theological association with Shiva; it was formed by the tears of Lord Shiva which he is believed to have shed after the death of his wife, Sati. The story goes that when Sati died, Shiva cried so much and for so long, that his tears created two holy ponds – one at Pushkar in Ajmer and the other at Ketaksha, which literally means raining eyes, in Sanskrit. It is from this name that the word Katas is derived. It is often called "Tirth Raj" – the king of pilgrimage sites – and has in recent years become a popular destination for foreign tourists.
Pushkar is one of the oldest existing cities in India. It lies on the shore of Pushkar Lake. The date of its actual origin is not known, but legend associates Brahma with its creation.
Pushkar has many temples. Most of the temples are not very old because many temples were destroyed during Muslim conquests in the area. Subsequently, the destroyed temples were rebuilt. The most famous among all is the Brahma Temple built during the 14th century CE. Very few temples to Lord Brahma exist anywhere in the world. Pushkar lake has 52 ghats where pilgrims descend to the lake to bathe in the sacred waters.
According to legend, Brahma was in search of a place for Mahayagna and he found this place suitable. After a long time, Brahma came to known that a demon, Vajranash, was killing people here so the Lord chanted a mantra on a lotus flower and killed the demon. During this process, the parts of flower fell on three places which were later known as Jyaistha, Madhya and Kanistha Pushkar. After this Brahma performed a yagna to protect this place from demons. The consort of Brahma, Savitri, were needed to offer Ahuti for the yagna but she was not there that time so Gayatri, a Gurjar girl, was married to Brahma and performed yagna. This act made the first wife of Brahma, Savitri, angry and she cursed Brahma saying that he would be worshipped in Pushkar only.
India, being a country of age-old religions, countless temples and shrines and the rituals attached to them is home to thousands of fairs that occupy every season in a calendar year. The sprawling annual festivities of more than 100-year-old Pushkar Mela is one of the biggest events in India. And for a fair in India, it takes to be much more than just average to stand out. The significance of Pushkar Mela is many faceted which are closely intertwined with the unique features of the town of Pushkar. Situated near the famous city of Ajmer in Rajasthan, Pushkar, on the edge of the Thar Desert, is far away from the din and bustle of a modern city.
The Pushkar Fair, also called the Pushkar Camel Fair or locally as Kartik Mela or Pushkar ka Mela is an annual multi-day livestock fair and cultural fête held in the town of Pushkar near Ajmer city in Ajmer district in (Rajasthan, India). The fair starts with the Hindu calendar month of Kartik and ends on the Kartik Purnima, which typically overlaps with late October and early November in the Gregorian calendar. In 1998, over 1 million visitors came to Pushkar throughout the year. The Pushkar fair alone attracts over 200,000 visitors.
The full moon day is the main day and the day, according to legend, when the Hindu god Brahma sprung up the Pushkar Lake, thus numerous people swim in its sacred waters. On record, Pushkar fair is the World's largest camel fair where around 50,000 camels, horses and cattle and over 400000 people are gathered over a period of around fourteen days. Apart from the buying and selling of livestock, it has become an important tourist attraction also.
The original intention behind the Pushkar Camel Fair was to attract local camel and cattle traders to do business during the holy Kartik Purnima festival. Today the Pushkar Mela creates a stir among travellers with its awe-inspiring celebrations at this grand event cherished with life oozing activities, cultural and musical events, thrilling camel safari tours and a stay in the traditional yet modern camps.
Images of silver bells making heart pleasing jingles, animals walking over sparkling sand dunes and beautifully decked up camels with their owners sitting on their backs have become a fascinating norm at this stunning cultural retreat. A huge carnival is held, with an array of musicians, magicians, dancers, acrobats, snake charmers and carousel rides to entertain the crowd. The grand occasion of the Pushkar Mela is definitely a priceless treat for those who wish to eye the vibrant culture and traditions of Rajasthan.
The entire fair can be segregated under three main heads with a few subheads. The first is the Cattle Fair. Apart from the camels, animals like horses, cows, sheep and goats are being traded here. Further, there are competitions among the colourfully decorated camels where the winner camel is prized healthily. Second, comes the Cultural Fair.
In this segment the stalls and shops catering both to human and the cattle are set up in the fair site. Clothing, jewellery, and tattoos carry an ethnic charm with a typically Rajasthani aura. Besides it, the hugely versatile cultural repertoire of Rajasthan comes alive in Pushkar Fair in the form of folk dance, music, puppet shows and so on. On the final five days of Pushkar fair is for a holy dip in the mythologically significant sacred Pushkar Lake to "wash away the sins of a lifetime" and pay obeisance at the ONLY Brahma temple in the world.
Tour Dates
1st to 4th November 2022
PLACE
Pushkar, Rajasthan, India.
Weather
Temperature:
Sunshine:
Rainfall:
PARTICIPATION FEE
For Indian Participants
27500 INR - Double Occupancy
34700 INR - Single Occupancy
Foreign Participants
525 USD - Double Occupancy
675 USD - Single Occupancy
(Includes accommodation and food)
TOTAL PARTICIPANTS
Maximum 10 participants
TEACHING LANGUAGE
English, Hindi & Bengali
PHONE
+918509333385
+918900702900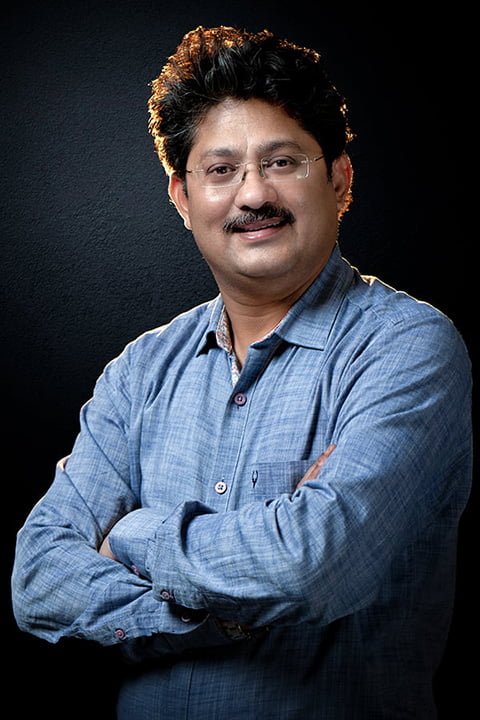 Apratim Saha
Internationally renowned photographer Apratim is a contributing photographer for National Geographic Stock Photography, Getty Images and Stocksy United. He is a Canon Brand Ambassador and the Global Brand Ambassador and Mentor for Datacolor, Nisi, Godox, Vanguard and Blackrapid. He has over 36 years of experience, from traditional film to digital photography. He is a commercial photographer specializing in people photography, portraiture, lifestyle & editorial clients.