Day X:
Pre-tour briefing about the attractions of the tour, safety precautions for the equipment and photographer during the tour, travelling instructions to/from your city to Pushkar etc. These discussions can be made via WhatsApp group, e-mail, telephone after reservation of seat.
Day 1:
Arrive Pushkar (by air / bus / train). Proceed to the hotel. Introduction. Spend the day exploring the Pushkar Mela area around the mela ground. Very special Sondha Arati shoot at Varah Ghat.
Day 2:
5:00 AM Early morning shoot near Savitri Temple when groups of camels, herders, horses, nomads, farmers and traders are arriving at Pushkar.
1:00 PM Come back to the hotel for lunch.
4:00 PM Start for camel safari. Shoot sunset on the dune. Campfire on the desert enjoying local folk songs. Dinner on the desert. Sleep under the stars entire night.
Day 3:
5:00 AM Sunrise shoot in the desert with camels.
8:00 AM Breakfast.
9:00 AM Come back to the hotel.
3:30PM Proceed to Savitri Temple on ropeway to shoot panoramic views of the Pushkar Lake, a top view of entire mela ground, and sand dunes.
Day 4:
5:00AM Camel shoot during sunrise.
7:30AM Shoot at horse trading area.
9:00AM Breakfast, winding up session after certificates distribution.
11:00 AM Check out and the tour comes to an end.
Tour Dates
1st to 4th November 2022
PLACE
Pushkar, Rajasthan, India.
PARTICIPATION FEE
For Indian Participants
27500 INR - Double Occupancy
34700 INR - Single Occupancy
Foreign Participants
525 USD - Double Occupancy
675 USD - Single Occupancy
(Includes accommodation and food)
TOTAL PARTICIPANTS
Maximum 10 participants
TEACHING LANGUAGE
English, Hindi & Bengali
PHONE
+918509333385
+918900702900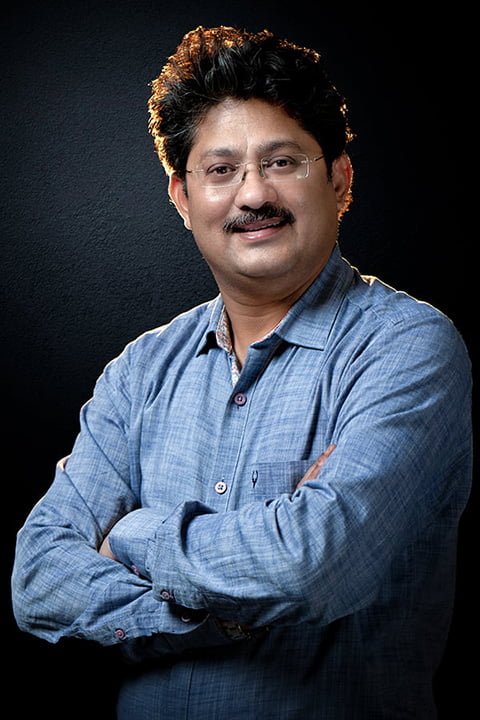 Apratim Saha
Internationally renowned photographer Apratim is a contributing photographer for National Geographic Stock Photography, Getty Images and Stocksy United. He is a Canon Brand Ambassador and the Global Brand Ambassador and Mentor for Datacolor, Nisi, Godox, Vanguard and Blackrapid. He has over 36 years of experience, from traditional film to digital photography. He is a commercial photographer specializing in people photography, portraiture, lifestyle & editorial clients.