Singalila Astro Photography Workshop
3rd March 2022 to 7th March 2022
Do you want to learn Astro Landscape Photography? Want to expertise the art of capturing awesome golden hour images, nightscape, star trail, and the milky way galaxy across the night sky? Then this Astro Landscape Photography workshop is what you are looking for. This workshop will help you to gather knowledge about everything in the mysterious night sky.
Workshop Limelight
You'll have the lifetime experience of staying in West Bengal's highest peak at Sandakphu.
Special attraction – Shoot Milky Way from the remote parts of the Singalila National Park. You'll be able to shoot magnificent star trails from all these areas.
It's a great opportunity to shoot some splendid golden hour images of the Kangchenjunga range (Sleeping Buddha).
The enthralling experience of making star trail with moonlit Kangchenjunga range.
For an Astro landscape photographer, it is an unparalleled & unforgettable experience to capture the Milky-way with different compositions.
A soul-enriching exploration and photographic journey of mystical significance.

Extensive photography and post-processing sessions under the guidance of accomplished mentors.

This five-day workshop is designed for advanced photographers as well as beginners to provide in-depth knowledge and understanding of how to SEE the UNSEEN and create images that stand out from millions of mundane images clicked by thousands of DSLR owners.

We are offering one-year post-processing support to each participant. If anyone has any doubt about the post-processing of Astro Landscape shots, we will help them through google meet or zoom or a similar platform to work on the frames, even those that are clicked outside of our workshop.

Pre-tour briefing about the attractions of the tour, safety precautions for the equipment, etc. These discussions can be made via WhatsApp group, e-mail, telephone after reservation of seat. Before 10-15 days of the trip, we'll arrange a virtual meeting for introduction and preliminary desiccation.
About Singalila National Park
Singalila National Park is a national park of India located on the Singalila Ridge at an altitude of more than 7000 feet above sea level, in the Darjeeling district of West Bengal. Singalila Ridge is situated between India and Nepal. It is well known for the trekking route to Sandakphu that runs through it. Four of the five highest peaks in the world, Everest, Kangchenjunga, Lhotse and Makalu can be seen from its summit.
The park is part of the Eastern Himalayas. The Singalila Ridge, which runs roughly North to South and separates Himalayan West Bengal from the other Eastern Himalayan ranges to the west of it. The two highest peaks of West Bengal, Sandakphu (3636 m) and Phalut (3600m) are located on the ridge and inside the park. River Rammam and River Sirikhola flow through the park. Singalila National Park is the only place in the world where you will find rhododendron and silver fir forests.
From Sandakphu, the best view of the mountain Kanchenjunga is possible, which is known as the Sleeping Buddha or the Sleeping Shiva. It also affords a pristine view of the entire Kangchenjunga Range. At the night in new moon condition when the sky is clear then stars and Milky-way are visible brightly and the opposite side in a moonlight night Kangchenjunga Range also enlighten with moonlight.
Tour Dates
3rd March 2022 to 7th March 2022
PLACE
Singalila National Park, West Bengal, India.
Weather
Temperature:
Sunshine:
Rainfall:
PARTICIPATION FEES
Rs. 23500.00
(Including accommodation, food and transportation)
PICKUP AND DROP
Siliguri to Siliguri
TOTAL STUDENTS
Maximum 08 participants
TEACHING LANGUAGE
English, Hindi & Bengali
PHONE
+91-8509333385
+91-9432824306
+91-9830221895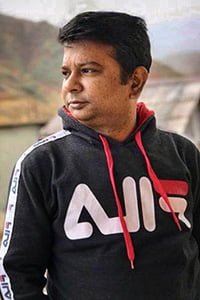 Rajat Malakar
An IT professional working in IBM India, as an Application Architect Rajat is a Travel and Landscape Photographer. He started learning Astro Landscape Photography in 2018 out of curiosity. Since then he has gone through several online study/tutorial on Astro Landscape photography and practised & learnt few different techniques for shooting Milky Way, Star Trail and a Starry Landscape. As he has grown up as a photographer his interest carried on to Landscape Photography also. His works have been published on many International and National Photography platforms like ViewBugs, 500px. He has been published online Photography Group Magazine and he recently received multiple awards in an exhibition organised by a Photography Group. He has contacted many workshops in the eastern Himalayas and the participants are extremely happy with the learning.
Rajat has created an AI-Based chat BOT which is integrated with the Facebook messenger app to help beginners in Astro Landscape photography. The AI Agent responds to any queries on Night Photography by providing a detailed response by including external links/tutorial like YouTube. The AI Agent is available here: https://www.facebook.com/TheM31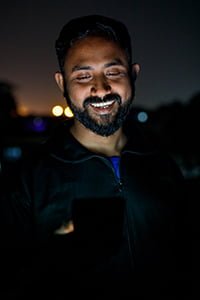 Mrinmay Nayek
Masters in Geography and Education, PG Diploma in Remote Sensing and Geographical Information System, Mrinmay is an Assistant Teacher in a higher secondary school. Photography was his childhood dream which came into a reality a few years ago. He has been practising photography for the last 4 years. Mrinmay especially loves to shoot Astro Landscape photography, portraits and street photography.
Mrinmay's works have been published on many International and National Photography platforms.