Winter Expedition To Mongolia
Migration Of The Eagle Hunters Expedition Overview
In this incredible once-in-a-lifetime experience of migration of the Eagle Hunters Expedition for adventurous photographers, I will be offering 4 people the chance to come with me on an awe-inspiring nomadic event across Mongolia's Altai mountains with a Kazakh family and their livestock and Tsaatan (Reindeer People). Your journey will give you intimate access to an incredible cultural experience in a beautifully remote corner of Mongolia.
On this expedition, we will be following along with my good old friend, Kazakh eagle hunter, Yerbol's families accompanied by around 1000 animals including camels, horses, goats, sheep and yaks, crossing snowy passes, frozen lakes and through the incredible winter scenery of the Altai mountains. Backed up by a team of 2 off-road vehicles and 6 staff including cooks and translators, we will erect a camp of warm yurts every night at each stage of the journey, providing home-cooked food and cosy beds in the evenings when outside temperatures regularly fall to minus 30°C. Our destination will be the eagle hunter family's Spring camp in Tavan Bogd National park, a place that few outsiders have witnessed in the thrilling winter months. Once there we will set up camp alongside our good friend eagle hunter Botlei's family and enjoy 3 days in this truly remote location. We will accompany him in hunting with his golden eagle and be spending time with his extended family at their homestead. After the migration, we will return to Ulaanbaatar.
In our second phase of the expedition, we'll fly from Ulaanbaatar to the northern part of Mongolia to visit the Reindeer People or the 'Tsaatan', a diminishing nomadic tribe who live in the depths of the Taiga in northern Mongolia. Reindeer People are one of the last remaining groups of nomadic reindeer herders in the world. A visit to the Tsaatan community of reindeer herders is a fascinating experience. It is a rare chance to learn about a unique traditional way of life, how they keep their reindeer and survive the harsh winters in this spectacular region. These traditions passed down from their ancestors provide a deep insight into their nomadic way of life. We'll be camping alongside a family of traditional Dukha people for several days, learning about how they keep their reindeer and survive the harsh winters. Staying with the community and having the opportunity to shoot their daily life activities such as reindeer milking and churning milk to be made into cheese is really an incredible opportunity.
We will be using the same fixers and guides who organized the first trip to Western Mongolia with the BBC's Human Planet team and with trusted friends who understand precisely the kind of opportunities that photographers and filmmakers desire for. I have limited the group to 4 people in order to give everyone the chance to shoot great images without creating too much impact on our surroundings. I will be travelling with you at all times and offering as much advice and help as you can absorb as well as I'll be guiding you through my methods of shooting, editing and image preparation in post-processing.
Tour Limelight
An incredible once-in-a-lifetime experience for adventurous photographers on an awe-inspiring nomadic migration across Mongolia's Altai mountains with a Kazakh family and their livestock and Tsaatan (Reindeer People).
A small group of only 4 participants, guided in areas which have until now been hardly photographed and the group would be accompaniment by an internationally renowned photographer with great knowledge of the region.
You'll have the lifetime experience to live alongside nomadic Kazakh Eagle Hunters in their remote family yurts, experiencing their everyday lives.
Concentrated private photo sessions with traditional Eagle Hunters and Reindeer People.
A true photographic adventure in the wildest regions of Western Mongolia and Northern Mongolia.
Special attraction – Private eagle hunting festival to photograph the Eagle Hunters practising their hunts with their trained Golden Eagles.
It's a great opportunity to trek into the spectacular Tsagaan Nuur region on the western shores of Lake Hovsgol to meet some of the last remaining 300 reindeer herders called Tsaatan or Dukha, living deep in the montane Taiga forest and tundra.
Excursions in reindeer herder camps at sunrise and sunset to enjoy the best light of day for photography.
A local guide who is knowledgeable about the natural and human history of northern Mongolia.
About Eagle Hunters and Reindeer People
Imagine a world that is wild, untouched and so remote that it is one of the least inhabited areas on Earth. A world that is home to a group of people that have developed a unique relationship with one of the world's most revered birds of prey, the Golden Eagle. This is the world of the Kazakh Eagle Hunters, who not only survive in this amazing landscape but who have developed a wonderful relationship with eagles to hunt with them for prey, including rabbits and even foxes.
Deep in the rugged hills of the Altai Mountains region of western Mongolia, live a group of hunters with an extremely rare skill of hunting small mammals with golden eagles. These are the 'Kazakhs'. The Kazakhs are the descendants of Turkic, Mongolic and Indo-Iranian indigenous groups and Huns who populated the territory between Siberia and the Black Sea. For more than 4000 years, nomadic tribes of the Altai region have trained their young men and women in the ancient Mongolian art of golden-eagle hunting and have developed and nurtured a special bond with golden eagles for centuries. The ancient art of eagle hunting is one of the many traditions and skills that the Kazakhs and the Kyrgyz in contemporary Kazakhstan and Kyrgyzstan have held onto for the last decades. They don't hunt eagles, but rather use the revered golden eagle as their tool and form a close bond with the bird of prey along the way.
Historically, the golden-eagle hunters known as 'Burkitshi' have been male, as the age-old art was traditionally handed down from the father to the son. However, in recent years, very few courageous women have developed this skill. Today, there are at least 8 female Mongolian golden-eagle hunters.
Hunting with eagles is a traditional form of falconry found throughout the Eurasian Steppe, practiced by ancient Khitan and Turkic peoples. Today it is practiced by Kazakhs and the Kyrgyz in contemporary Kazakhstan and Kyrgyzstan, as well as diasporas in Bayan-Ölgii Provinces Bayan-Ölgii, Mongolia, and Xinjiang, China. Though these people are most famous for hunting with golden eagles, they have been known to train northern goshawks, peregrine falcons, saker falcons, and more.
Tsaatans or Reindeer People
For thousands of years Tsaatans, known as Reindeer Herders, have lived in the remote, deep forests and tundras in Khuvsgul Province in Northern Mongolia near the Russian border. There are not many reindeer herders left among the Tsaatan. It is said that there are approximately 44 families, between 250 to 300 Tsaatans living in Tsagaannur soum. Their lives are divided into two parts of the Taiga, East and West. Moving from pasture to pasture every seven to ten weeks, natives of Russian Siberia and Mongolia's northernmost province of Khovsgol, Dukha herders depend on their reindeer for nearly all aspects of survival, as well as cultural and spiritual identity.
Originally from the Russian region of Tuva, the Tsaatan people live on the border of Mongolia and Russia in an area called the taiga. The taiga, in lamens terms, is a snow forest (in winter) or swamp forest (in summer) that forms a border between the arctic tundra and the grasslands. But as modern development makes its way into their remote habitat, their ancient traditions are now at risk of dying out. The introduction of a conservation area (which has restricted the Dukha from traditional hunting) in 2012, illegal mining and climate change have all added pressure on these special people, forcing many of them to move to towns and abandon their traditional nomadic lifestyle with their reindeer herds.
Expedition Dates
6th to 24th February 2023
Place
Across Mongolia's the Altai Mountains and the Northern part of Mongolia
Weather
Temperature:
Sunshine:
Rainfall:
Participation Fee
7850 USD
Total Participations
Maximum 4 participants
Phone
+918509333385
+918900702900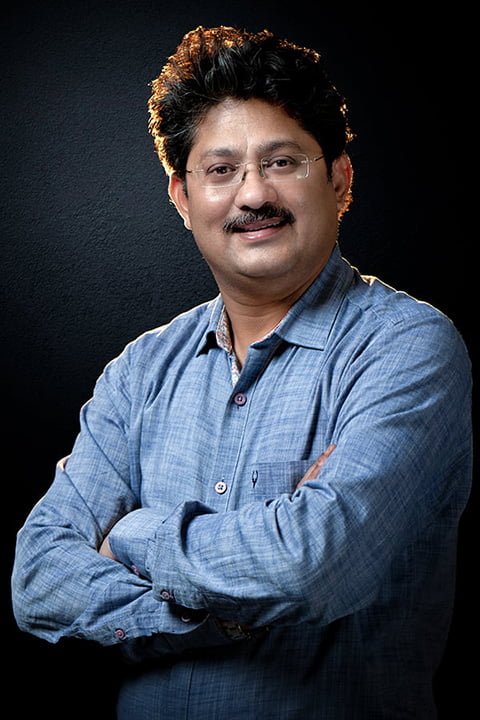 Apratim Saha
Internationally renowned photographer Apratim is a contributing photographer for National Geographic, Getty Images and Stocksy United. He is a Canon Brand Ambassador – EOS Maestro and the Global Brand Ambassador and Mentor for Datacolor, Nisi, Godox, Vanguard and Blackrapid. Apratim Saha has over 36 years of experience, in the traditional film to digital photography. He is a commercial photographer specializing in people photography, portraiture, lifestyle & editorial clients.