Winter Expedition To Mongolia
Frequently Asked Questions?
Why go on an Exposure Tour?
At EXPOSURE, we are passionate about photography just as you are, which lets us understand your travails and needs perfectly. And we use this insight to specially design our Photography Tours so they give you the advantage to excel at the art and set you up for success.
Carefully planned to maximize photo opportunities
Led by professional photographers
Hands-on photography assistance in the field
Extensive learning off-field
Image reviews and presentations
Post-Tour guidance, advice, and assistance –
Specifically, you will get
A clinically organized expedition with utmost attention to your comfort and needs
An open, informal environment that promotes interactive learning
A team that will strategize and work to a plan to optimize opportunities and ensure a great tour
Practical, hands-on assistance in photography from the tour Mentor/Skippers both in the field and pre or post-photo tours or workshops.
Individual interaction with the Mentors over general or specific issues
First-hand learning from the masters in the art and craft of photography
That's not all. When you're not out in the field using the camera, you will learn and enjoy our sessions on photography techniques, photograph reviews and presentations, and discussions on topics relevant to the Photo Tour in question.
Can I join this trip as a non-photographer?
Sure! If your significant other wants you there by their side then be our guest! Similarly, if you just want to come alone without a camera then don't feel that you need to be into photography. This expedition is designed to be an immersive experience for everyone and we have hosted many non-photographers on previous expeditions. During my last Mongolia trip, I spent many hours just spending time with the families and walking alongside the animals helping to corral them rather than shooting photographs. Don't worry, there will be plenty of things to occupy your time as a non-photographer.
What kind of things should I bring?
This is especially a cold-weather trip and your packing should reflect that. During this time the weather in Mongolia can be very unpredictable and you'll be spending a lot of time outdoors so it's important to have the right gear with you. Clothing-wise, layers are the key since you will be potentially both walking and sitting in cold vehicles. The amount of each that you choose to do will depend on your fitness and preference. Our support vehicles will follow our route at a distance as much as possible offering everyone the chance to travel in a vehicle if needed. Part of our team will travel ahead each day and set up camp at our daily destination with mattresses, camel wool blankets and wood stoves in each ger. Our staff will stoke the fires throughout the night allowing us to dry clothes and stay warm, however, a 5 season sleeping bag is essential and you must bring your own.
This is a suggested packing list to make your trip a fulfilling and comfortable experience.
Backpack
Waterproof bag cover
Half Gloves
Comfortable light snow boots for walking
Headlamp/flashlight
Personal medications
Waterproof hiking boots
Waterproof jacket with hood
Waterproof over pants
lightweight trousers
Anti-mosquito lotion
long underwear
Wool socks
Underwear
Warm hat and gloves
Sunglasses (Take one spare also)
Suncare cream
Spare glasses
Water plastic case with 1 litre of capacity
Wet tissues
Money belt/ pouch
Insurance confirmation copy
Emergency contact number
Carry your essential and basic medicines for headache, fever, stomach upset, etc.
Using layers of warm wear will be useful. 4-7 layers will be good enough
Suggested Equipment
You should bring cameras, a laptop (for editing in the evenings), and a head torch these kinds of things instantly spring to mind. Don't worry about recharging since we will have generators to top up our gear each night. Once you confirm your booking with a 40% deposit, we will send you all the information you need to fully prepare yourself for this epic journey.
This is just an idea about the suggested camera and accessory:
One or two DSLR or Mirrorless (Full Frame or Crop Sensor) cameras. If you use a full-frame DSLR or mirrorless camera, for much of the time, when photographing the Eagle Hunters or Reindeer People, you will want to cover focal lengths of around 24-70mm or 24-105mm and 70-200mm.

However, a kit lens (18-55/3.5 or 4.0) will also work.

For photographing hunters from a distance, consider bringing a larger zoom or prime telephoto lens for photography, of up to 300mm.
If you bring a good quality bridge camera instead of a DSLR or mirrorless camera, it will be best if it has an optical zoom of 18-20x or more, combined with a reasonable wide-angle at the other end of the zoom range.
Protector for your lens.
A Sturdy Tripod could be required to shoot some low light images.
Power Bank & Electric Socket Extension.
Adequate memory card and Card reader.
Be sure to bring plenty of spare battery power

for your camera and external hard drive with adequate space and a card reader

. There will likely be only limited access to power when we stay with the nomads.
A Computer with photo-processing software [Lightroom, Photoshop]. (If you are not having this software, don't worry we'll provide it.)
Carry a small size soft cloth or towel which you may require to wrap your camera during the night shoot.
Carry a microfiber to wipe the lens if ice crystal forms.
How fit do I need to be to join this expedition?
If like me, you choose to walk the full 150km of the migration then I suggest that you will need a fair to a good level of fitness. The migration moves at a normal walking pace and includes breaks for food and tea throughout the day. However, since you will always have the option to rest your legs by calling a vehicle with your walkie-talkie, I feel that hardiness is a more important quality to have than fitness on a trip like this. If you are the kind of person who can't live without your home comforts then you will struggle on this journey. We will be sleeping together in gers and toilets will only be available each night at camp in the form of 'long drops' dug by our crew in the frozen ground and enclosed in a small tent.  Similarly, due to the freezing cold, showers will NOT be available during the 5-day migration (a bowl of hot water and some wet wipes in a warm ger will have to do). However, we will be able to set up a shower once we reach our destination.  The weather will have the greatest effect on the harshness of this trip.  Most commonly, days are fine with blue skies and cold (around -15 °C) but nights will be -25 °C and beyond. Be aware because snow storms and wind chills can affect the weather drastically.
What should we expect?
The altitude will be 1500 – 1700 mt. max.
You won't be able to take bath for a few days.
In many places, we will face issues with the Internet & Mobile networks.
Climate
During this season, the weather conditions in both western and central Mongolia are usually cool, dry and sunny, with typical daily maxima being between -10 to -15°C (50-59°F). At night conditions are fairly cold (between -25°C or -13°F and a little below freezing), but nothing remotely like the very cold conditions prevailing during the Mongolian winter months.
Expedition Dates
6th to 24th February 2023
Place
Across Mongolia's the Altai Mountains and the Northern part of Mongolia
Weather
Temperature:
Sunshine:
Rainfall:
Participation Fee
7850 USD
Total Participations
Maximum 4 participants
Phone
+918509333385
+918900702900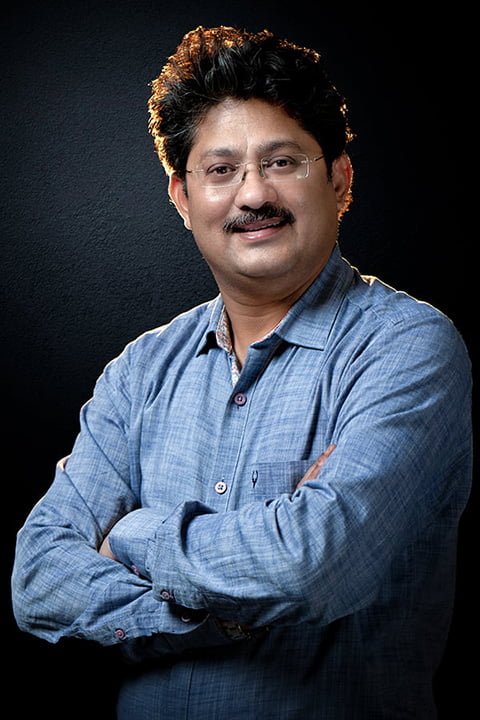 Apratim Saha
Internationally renowned photographer Apratim is a contributing photographer for National Geographic, Getty Images and Stocksy United. He is a Canon Brand Ambassador – EOS Maestro and the Global Brand Ambassador and Mentor for Datacolor, Nisi, Godox, Vanguard and Blackrapid. Apratim Saha has over 36 years of experience, in the traditional film to digital photography. He is a commercial photographer specializing in people photography, portraiture, lifestyle & editorial clients.